Why Healthcare Data Security, Compliance Issues Go Untreated
Secure managed file transfer solutions can be beneficial to covered entities as they work to overcome healthcare data security and compliance issues.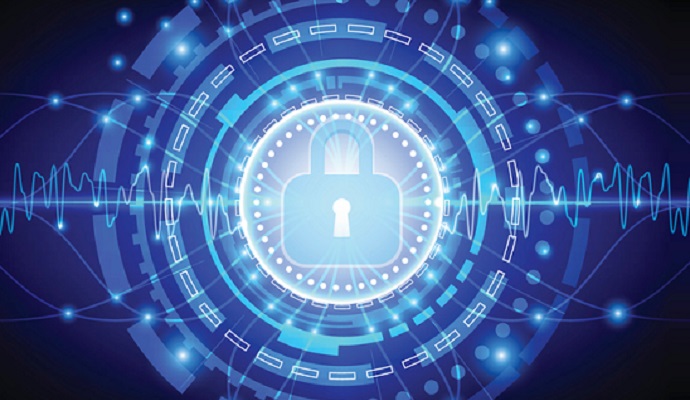 - If there ever was a pulse of healthcare operations, it's data. From patient enrollment forms, electronic health records, and health insurance information, the amount of electronic data flowing through the medical community increases every day. With that, healthcare data security must also be a top priority.
With such mandates as HIPAA, HITECH, and the Final Omnibus Rule regulating how data is protected and managed, healthcare organizations of all varieties risk millions of dollars in fines for breaches that may expose PHI or PII.
But there's good reason such stringent standards exist.
Considering the amount of personal information within claims processing records, imaging scans, and doctors' discharge instructions continuously flowing among hospitals, clinics, labs, doctors' offices, insurance providers, billing departments, iPads, and wearable devices, data security is of the utmost importance, especially since healthcare information is a lucrative target for hackers.
Exchanging sensitive healthcare information securely across various internal and external systems, applications, and people, then, must be addressed head-on for daily business to proceed. But what's keeping organizations from doing so?
READ MORE: How EHNAC Hopes to 'Raise the Bar' in Health Data Security
Standard MFT
The days of pieced-together open-source solutions and things like unsecured FTP servers are well behind us, yet too many healthcare organizations still rely on similar technology and outdated, homegrown solutions for modern communication patterns.
Besides being complex to manage and having almost no visibility into data flows, disparate legacy technologies never stood a chance to meet the security, governance, and compliance standards of today.
That healthcare organizations are still clutching to their tangled, complex "spaghetti" infrastructure demonstrates a disconnect between information and patient care. Hospitals would rather put money toward new medical equipment or the best doctors than shore up the firewall or streamline data management.
Hospitals, after all, aren't IT companies. But without proper data management, health partners are missing out on opportunities to aggregate information, best leverage those new resources, and improve care.
READ MORE: Texas Healthcare Privacy, Security Focus in Recent Partnership
The modern healthcare ecosystem necessitates a secure managed file transfer (MFT) solution. Core MFT technology drives HIPAA compliance, end-to-end visibility, and the privatization of data as digital solutions prevail, but it also improves workflows and efficiency by eliminating repetitive, cumbersome processes like manually pushing files into a database.
Standard MFT technology delivers:
Security: Encrypted data sent through a secure channel prevents data breaches and protects sensitive information.
Compliance: Visibility, control, and auditability to ensure that you can meet all industry and government mandates crucial to maintaining compliant business operations.
Governance: MFT solutions provide the structure and process to manage, monitor, and automate information flows to ensure reliability and data quality.
But given the data explosion in the past few years and the number of government mandates enacted as well, will standard MFT systems, especially in healthcare, cut it in five years? Ten years? Even one year?
Healthcare organizations cannot continue to just "get by" with basic solutions. It's time to deploy an advanced data technology, just like hospitals or clinics would adopt the latest diagnostic or treatment technology.
Advanced MFT
READ MORE: AHIMA Notes Cybersecurity Prep, HIPAA Compliance as Focus Areas
Advanced managed file transfer provides security, compliance, and governance, but it also plays nice with your ERP and CRM systems, and additional people-centric processes. Here's some additional functionality you should expect from a leading MFT technology:
Multi-protocol flexibility: Supporting multiple advanced protocols that seamlessly and securely communicate with a variety of data endpoints keeps a healthcare organization connected to its ever-expanding ecosystem.
High-speed transfer: The size of files today often bogs down and break the transfer system, especially when these channels move files in high volumes. With the average patient's digital health file including massive X-ray scans and MRI images, moving this data reliably – and quickly – means high-speed file transfer technology is already a basic requirement to seamlessly move data.
Leverage for multiple integration use cases: Leading MFT platforms extend secure data movement with secure ad hoc file sharing and document management capabilities. Paper still exists in many healthcare organizations and so do faxing protocols, but an advanced MFT technology integrates these legacy processes into a modern data movement platform that's securely accessible from the user's desktop.
Big data operationalization: Consolidating disparate systems and streamlining data flows with advanced MFT technology are the first steps toward aggregating and operationalizing this information for predictive analysis in big data projects, which are revolutionizing the way we diagnose and treat patients.
Time to Act
If a healthcare organization isn't utilizing an MFT technology today, it's already behind the curve. With little data control and no single point of access, imagine where it'll be in a few years.
Next-generation MFT must be easy to deploy, use, and manage. Talk to your IT department about consolidating multiple data sources through a single platform to ensure the flexibility to securely handle data of all shapes and sizes, and meet the increasingly complex business standards of today.
Dave Brunswick is Cleo's vice president of solutions. He has more than 25 years of experience in technology strategy, engineering, product management, and product development.
Dig Deeper: