Wal-Mart Pharmacy Coding Error Causes Healthcare Data Breach
Recent healthcare data breaches have been caused by organization errors, theft, and lost devices.
- Wal-Mart's online pharmacy suffered a healthcare data breach last month after a software coding error led some customers to be able to view other customers' data.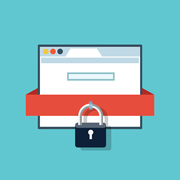 According to a Reuters report, Wal-Mart underwent a 72-hour period where, when logged into the online pharmacy, a patient could see health information belonging to another patient who was also logged in at that time. Wal-Mart officials say they have no reason to believe that any of this information has been misused, and that this was not a hacking job.
Disclosed patient information included patient names, addresses, dates of birth, and prescription histories. No Social Security numbers or other sensitive billing information were disclosed. Wal-Mart officials reported that only about 5,000 patients were potentially affected during this breach.
The company reportedly notified potentially affected individuals personally and will be issuing them one year free credit monitoring services.
Pharmacy burglary results in healthcare data breach
A burglary at Roark's Pharmacy in Oneida, Tenn. resulted in a healthcare data breach potentially affecting nearly 3,000 individuals, according to the Office of Civil Rights (OCR) data breach portal.
An article from the Independent Herald, a local paper in Oneida, detailed the burglary, and explained that thieves took a network server, among other things.
The article did not state what kind of health data was stored on that server, nor did it state what kind of mitigating measures the pharmacy will take toward potentially affected individuals. However, the article did report that the pharmacy is conducting a thorough investigation of the entire theft with local authorities.
Computer glitch exposes some patient health data in California
On February 17, workers at the Laborers' Health & Welfare Trust Fund for Northern California discovered that a computer glitch caused certain consumer health information to be processed incorrectly. This glitch affected the processing of IRS Form 1095-B.
The workers found that the error led to some personal health information being sent to other plan participants and beneficiaries.
Potentially breached information included beneficiary names and names of dependents, Social Security numbers, and health plan coverage information. According to a press release, the Fund Office has notified potentially affected individuals personally, and will provide free credit monitoring to them.
The Fund Office will also reportedly be taking steps to strengthening training processes and tighten security measures.
Hospital employee improperly accesses 677 patient files
A recent healthcare data breach at University Hospitals Geauga Medical Center resulted from a former employee's improper access to health data.
According to an article from The News Herald, UH detected suspicious access to the health data. Upon investigation, the hospital found that an employee improperly accessed the information between August 15, 2015 and January 3, 2016.
The employee has since been terminated.
Disclosed information included patient names, dates of birth, medical record numbers, and health information related to medications. UH stated that there is no reason to believe this incident will lead to identity theft.
UH also reportedly notified the 677 potentially affected individuals and will be reeducating staff on HIPAA regulations.
Lost flash drive discloses over 2,000 patients' information
Karmanos Cancer Center has reported a healthcare data breach that has potentially affected 2,808 individuals, according to the OCR data breach portal and Fox 47 News.
The breach, which involved a lost, unencrypted flash drive, disclosed patient names, hospital names, Karmanos unique patient identification numbers, and attending physician names. The breach reportedly affected patients at Karmanos Detroit and Farmington Hills locations.
According to hospital officials, there is no indication of fraudulent activity with the flash drive, and that further risk is unlikely. However, the hospital is still issuing free credit monitoring to those potentially affected.