Verizon Finds Phishing Attacks, Malware Top Data Breach Causes
The latest Verizon data breach report showed that phishing attacks are on the rise, with 43 percent of data breaches stemming from such incidents.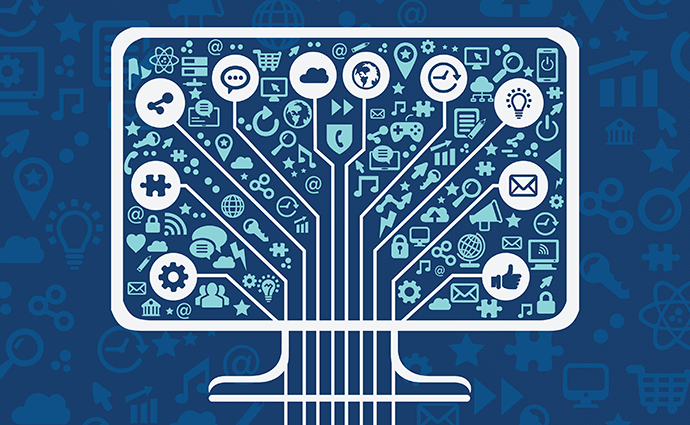 Source: Thinkstock
- Increased propriety research, prototypes, and amounts of confidential personal data have all helped fuel cyberespionage attacks, such as phishing attacks, according to a recent Verizon report.
There was also a 50 percent increase in ransomware attacks compared to last year, the Verizon 2017 Data Breach Investigations Report (DBIR) found.
The majority of phishing attacks – 95 percent – followed the process of phishing techniques being linked to software installation on a user's device. Overall, 43 percent of data breaches utilized phishing.
The 10th DBIR also showed an increase in pretexting, which is where an individual presents him or herself as someone else to obtain private information. The financial sector was most likely to suffer from pretexting attacks, with 88 percent of financial pretexting incidents stemming from email. Phone communications were the second most likely form of pretexting, accounting for approximately 10 percent of such incidents.
Smaller businesses are not exempt from potential cybersecurity attacks, the report indicated. Sixty-one percent of the data breach victims in the 2017 report were organizations with under 1,000 employees.
"Cyber-attacks targeting the human factor are still a major issue," Verizon Enterprise Solutions Global Security Services Executive Director Bryan Sartin said in a statement. "Cybercriminals concentrate on four key drivers of human behavior to encourage individuals to disclose information: eagerness, distraction, curiosity and uncertainty. And as our report shows, it is working, with a significant increase in both phishing and pretexting this year."
Three-quarters of the reported breaches were perpetrated by outsiders, Verizon explained. Over half – 51 percent – involved organized criminal groups.
Finance was the most affected sector, accounting for 24 percent of total breaches. Healthcare was the second most affected industry, with 15 percent of breaches involving healthcare organizations.
"The cybercrime data for each industry varies dramatically," Sartin explained. "It is only by understanding the fundamental workings of each vertical that you can appreciate the cybersecurity challenges they face and recommend appropriate actions."
Verizon also found that 73 percent of data breaches were financially motivated, and 27 percent were discovered by third parties.
Stolen and/or weak passwords were a common issue between the reported breaches, the report explained. Eighty-one percent of hacking-related breaches used either stolen or weak passwords.
"Social engineering is a common means for cybercriminals to establish a foothold," report authors warned. "And employees are making this easy by using easy-to-guess passwords. Users, and even IT departments, are even often guilty of not changing the default passwords that devices come with, and can easily be looked up online."
Sensitive data should be encrypted, and two-factor authentication can also help organizations limit potential damage from lost or stolen credentials, the report authors wrote. Staff members should also be kept a "need to know" basis, ensuring that employees are only able to access certain systems to perform their job functions.
Verizon's 2016 data breach report had similar findings. For healthcare specifically, the 2016 results showed that data breaches were most likely to be caused by human error. This included stolen or lost assets, insider and privilege misuse, and miscellaneous errors, such as improper device disposal or mishandling PHI.
There were a total of 166 healthcare security incidents in 2015, with 115 confirmed healthcare data breaches.
One-third of reported security events – 32 percent – were caused by stolen assets, Verizon found. Additionally, 23 percent involved privilege misuse, while 22 percent were cause by miscellaneous errors, including inappropriate publishing of information and sending PHI to the wrong individual.
For confirmed healthcare data breaches, privilege misuse led to 32 percent of incidents followed by miscellaneous error at 22 percent, and stolen devices at 10 percent.