Utilizing Healthcare Data Security, Cloud for a Stronger Environment
As healthcare organizations consider cloud storage options, healthcare data security needs must also remain a top priority.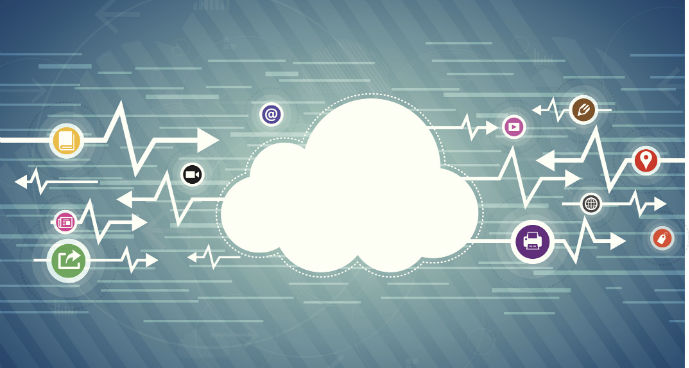 Source: Thinkstock
- Data can be a really powerful tool, but it can also introduce some new challenges and definitely some healthcare data security headaches.
Let me pause here for a second and put into perspective just how much data we're creating.
A recent Cisco report indicated that by 2021, data center storage installed capacity will grow to 2.6 ZB, up from 663 EB in 2016, nearly a four-fold growth. Furthermore, globally, the data stored in data centers will nearly quintuple by 2021 to reach 1.3 ZB by 2021, up 4.6-fold from 286 EB in 2016.
Finally, driven by IoT and other connected devices, the total amount of data created (and not necessarily stored) by any device will reach 847 ZB per year by 2021, up from 218 ZB per year in 2016. This indicates that data created is two orders of magnitude higher than data stored.
At the latest Interop ITX conference, I had the chance to present on the topic of data as well as attend some fascinating sessions. Whether you're in healthcare or the enterprise, the consensus was clear: we're creating way too much data, and it's way too valuable to keep it all onsite.
READ MORE: Cloud Security, HIPAA Compliance Deter Hospitals from Cloud
This is honestly why so many healthcare organizations have turned to cloud to help with workloads, data storage, application delivery, and much more. Still, one of the most discussed topics revolves around security.
How do you create better security practices around cloud storage? How do you integrate your on-premise environments with cloud storage solutions? What do you do about compliance?
The good news is that cloud security has come a long way. And, so have compliance and regulation standards. Today, there are new kinds of services that specifically aim to secure your cloud-based healthcare data.
When considering cloud for your healthcare data repository needs, security and management will be at the forefront of your planning process.
With that in mind, it's important to look at the following simple steps when preparing your environment for cloud, storage, and security.
READ MORE: Utilizing Cloud Computing for Stronger Healthcare Data Security
Plan around and understand your data sets. Not every data set is created the same. Is this a database? Or, virtualization data? Create security policies around information containing data assets you simply can't lose. This allows you to intelligently assign policies to the proper repositories. This could be a geofencing policy or even device access restriction controls.
Look for encryption and other security services. Data at rest and in motion must be secured. Furthermore, new kinds of virtual services constantly monitor your applications and data sets to prevent anomalous traffic and malicious access. Encrypted data can traverse cloud as well as on-premise environments for true agility.
Incorporating compliance into your data sets. Yes, you can completely segment your storage requirements and allow compliance-bound data to reside in the cloud. Furthermore, you can wrap specific monitoring and security policies around compliance-bound data. We've discussed the topic of healthcare cloud compliance quite a bit. Know that it's possible, and there are lots of great options out there.
Use virtual security and cloud services. Powerful virtual security services work with cloud storage to analyze every piece of data that is assigned to a policy. Next-generation intrusion prevention systems, automated threat responses, and even intelligent analytics can all be a part of a cloud security strategy. Don't be afraid to test out and leverage virtual appliances and healthcare security models that monitor your data as it traverses the cloud.
APIs and secure connections can be very useful. In fact, great APIs can be powerful allies to the healthcare data center. Basically, this can be your own secure way to extend into the cloud. Automation and storage control mechanisms allow you to create powerful hybrid architectures built around intelligent security and control policies. This allows you to scale data between your data center and a cloud repository.
READ MORE: Survey Finds Cloud Security, IoT Security Potentially Lacking
There are some powerful tools that can help take storage, cloud, and security to the next level. Aside from anomalous behavior detection and data analytics, you can search for and protect specific data strings.
Some healthcare organizations use data loss prevention (DLP) technologies that analyze data traversing specific networks. From there, they scan for patterns, like Social Security numbers or other pieces of PHI to flag, stop, and report malicious data leakages.
These types of security platforms are designed to help stop data loss by integrating into various technologies, including software-defined networks. These policy engines allow for granular data-flow control as core information flows between the end-user, your data center, and the cloud.
There's no doubt that both your cloud and storage requirements will continue to grow. The key points to remember around cloud and healthcare data are the following:
• Your healthcare data is extremely critical and continuously growing in value. Always work to secure it around best practices

• As more digitization happens, there will be more targets and, inevitably, more breaches

• Using intelligent security technologies helps mitigate risk and reduce the impact of a possible breach
The complexity of technology means that there really is no silver bullet when it comes to security. However, cloud can be a powerful partner to your healthcare storage needs.
Through multi-tenancy and policy controls, your data can be segmented, locked down, and secured. Plus, you can work with the right type of cloud model that will facilitate compliance and regulatory needs as well.
Through it all, it's important to work with services and providers that specifically meet your needs and business use cases.