Utilizing a Secure Healthcare Cloud in Your Organization
More covered entities are looking for the best ways to implement secure healthcare cloud options for daily operations, which is why certain areas must be considered for a smooth process.
- There was a period in time when cloud computing and many of its associated services were pretty much off limits to organizations bound by compliance, regulations, or even strict data management policies.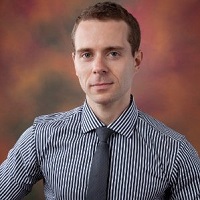 Today, that conversation is significantly different.
Healthcare organizations are using technology not only to improve advanced patient care services, they're also creating real-world competitive advantages, which includes the secure healthcare cloud.
A recent IDC Health Insights report examining the results of the 2015–2016 Healthcare Provider Technology Spend Survey reveals that 40 percent of providers reported their IT budgets are still growing. The report further showed that across all of the technologies examined in the survey, providers are taking advantage of more cloud implementations and leveraging mobile and analytics capabilities in the cloud.
While 50 percent of software spending growth is still directed toward on premise investments, survey respondents reported that 18 percent of new software spend is going into software as a service (SaaS) and 24 percent is going into projects that leverage managed hosting by a third party.
READ MORE: Prioritizing Healthcare Cloud Security in App Transitions
Finally, IDC showed us the most important factor when it comes to healthcare and cloud: Comfort levels with cloud are growing.
Across all hospitals, 30 percent of the respondents said they were comfortable with cloud in 2014, while an additional 41.5 percent of respondents said they were more comfortable with cloud in 2015 than they were in 2014.
Barriers to cloud adoption, primarily comfort levels with security and compliance, are clearly coming down.
Now that we've jumped over that hurdle, let's actually discuss how healthcare organizations can better leverage cloud services.
Incorporating wireless systems with cloud platforms
READ MORE: Approaching the Top 5 Healthcare Cloud Security Concerns
In 2015, we saw wireless traffic outpace wired traffic. It's no wonder that healthcare organizations are actively working to improve their wireless ecosystems. Today's healthcare shops aren't just one building. We're seeing remote office, branches, clinics, business offices, and primary hospitals. All of these locations have wireless access points and more devices connecting every day. The big challenge revolves around managing new traffic points around a wireless ecosystem. Newer wireless control platforms now abstract the management layer and push into the cloud. And, they're HIPAA compliant. For example, Cisco Meraki allows for the complete abstraction of the management environment. All locations and their wireless ecosystem can be managed from the cloud. This simplifies visibility, management, security control, and even user optimization. These types of access systems actually simplify access for patients and visitors, on a single, easy to manage platform. Only management data is passed into the cloud layer, leaving sensitive information on premise.
Leveraging specific hosting services for healthcare workloads
So, we know that Amazon AWS and Microsoft Azure have healthcare-ready solutions. We know that other cloud providers are quick to show that they're ready to help host compliance-bound workloads. However, traditional data center providers are here to help as well! Let me give you an example, RagingWire data centers ensure physical, environmental, and infrastructure security to protect patient information and meet the HIPAA compliance standards. These types of data center providers are meeting or even exceeding the standard and applicable implementation specifications for safeguards as defined by the HIPAA Security Rule. So, if you require granular infrastructure control and manage your physical servers, working with data center providers may prove to be more cost-effective rather than AWS. And, it means you can feel better about security and compliance.
Virtualization helps bridge on premise and cloud systems
Application and content delivery has come a long way. Now, critical EMR and EHR systems can be completely virtualized and delivered as streamlined applications. Vendors like Citrix have years-long partnerships with solutions like Allscripts, Cerner, Epic, McKesson, Meditech, and Siemens. Furthermore, they integrate with security solutions like Imprivata to create a complete authentication and access methodology. Virtualization allows your critical applications to remain compliant, while still being extremely agile. Creating greater levels of scalability around those apps that deliver critical patient services allows the healthcare organization to truly optimize operations and user experiences. Virtualization helps create private cloud solutions. These architectures create virtual systems which integrate with next-generation security, powerful cloud systems, and better management solutions.
READ MORE: Improve Healthcare Data Security with a Strong Backup Strategy
Utilize specific cloud services, rather that the "whole" cloud
One overwhelming thought for many healthcare IT professionals is the concept of "moving" into the cloud. More specifically, there's some anxiety as to what actually needs to be moved. Many healthcare shops are examining their legacy components to see where they need to make investments, and where they can migrate into the cloud. The amazing part is that HIPAA-compliant cloud services can help with storage, application delivery, VDI, security, and much more. Today's healthcare organizations must understand the components of their data center and what can be optimized. Cloud services come in many shapes. The best part is that they can specifically fit into your use-case without any massive infrastructure disruptions.
The digital revolution has absolutely impacted healthcare providers around the world. However, this isn't a bad trend at all.
In fact, new technologies are actually allowing the modern healthcare organization to be a lot more agile, while offering even more patient services.
When healthcare organizations embrace cloud and these new digital trends, it's a win-win situation for everyone. Patients receive better care, while healthcare shops create a more agile ecosystem that is more efficient to manage.
Through it all, security and concerns around data security will be at the top of the list.
Remember, with so much digitization, there is no silver bullet when it comes to security. Always make sure to examine your healthcare environment holistically and apply proper security best practices based on user requirements, your data, and your healthcare business strategies.
Dig Deeper: