Using SD-WAN in Telemedicine Capabilities, Network Security
SD-WAN can aid healthcare organizations looking to improve their telemedicine capabilities and can also impact network security measures.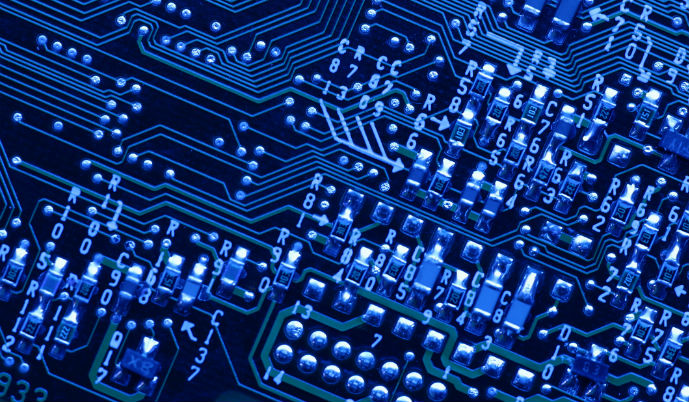 Source: Thinkstock
- There a lot of great conversations going on with a clear focus on technology and new ways to deliver amazing healthcare services and provide strong network security. During the recent Value-Based Care Summit in Chicago, I got the chance to sit in on one of the sessions on telemedicine.
I work at a consulting firm where many of our customers are healthcare organizations. And, many of them face very similar issues – security, patient access, supporting new initiatives, and working with a very distributed user base.
I've been seeing more hospitals and healthcare organizations reach out into rural America to provide next-generation healthcare services. The challenge, for a long time, has been resources and how to get this technology to rural areas.
One of the biggest projects for many of the healthcare organizations that I work with today revolves around the WAN and delivering resources to remote locations. This is where new technologies like SD-WAN can really make a difference.
These new telemedicine capabilities can bring amazing new services to kids, seniors, and just regular patients as well. Most of all, it helps improve access and actually gets people to go see their healthcare professionals.
READ MORE: Utilizing Cloud Computing for Stronger Healthcare Data Security
Source: Bill Kleyman
During the presentation, we saw how Children's Mercy – Kansas City – was able to work with kids in rural areas by providing professionals from remote locations. The technology used allowed both the practitioner and the patient to have excellent experiences, as if the doctor was right there with them.
This is the truly life-altering benefit of leveraging technology to push healthcare forward.
If you're a healthcare organization working with remote locations, you're probably facing one or more of these challenges:
Multi-protocol label switching (MPLS) was never designed with SaaS and cloud applications in mind. Plus, aggregating links manually is costly and time-consuming.
With apps and communications moving to cloud and SaaS, WAN reliability becomes key to business continuity and user confidence.
Bandwidth demands within the enterprise are increasing at 15 percent per year.
Healthcare is transforming faster than ever, adding, moving, closing locations- network agility is key to keeping pace.
The good news is that there are some great ways to overcome these challenges. Traditional network vendors have been offering "WAN" control and even versions of "SD-WAN" already. However, next-generation SD-WAN technologies are here, and they're here to make your life a lot easier.
Thinking About Telemedicine? Try SD-WAN
READ MORE: 3 Top Tips for Migrating, Upgrading Healthcare Data Security
Modern SD-WAN technologies now create a reliable WAN from diverse network links, including MPLS, public broadband, and wireless, continuously measuring and monitoring each link for loss, latency, jitter and congestion This allows intelligent traffic handling of application data across the WAN and to and from the cloud.
Mission critical applications are always routed across the paths with the fastest transit time. And real-time application traffic can be duplicated to guarantee no loss and optimal performance. With modern SD-WAN technologies, you can create a high bandwidth, low cost WAN solution that is reliable and secure.
Here's the other really cool part – these technologies are virtual and physical, depending on your requirements.
This means that, right now, if you have virtualization enabled in your healthcare ecosystem, you can be trying out these solutions today.
And, here's the reality: a lot of organizations are doing this already today.
READ MORE: Why Healthcare Network Security is a Critical Provider Tool
A recent IDC study showed that today's digital transformation and cloud computing trends are driving the need for significant changes to enterprise WAN architectures.
"The growing enterprise adoption of SaaS, IaaS, and other cloud services will accelerate and heighten the need for significant architectural changes to the WAN," said Brad Casemore, director of research, Datacenter Networking, IDC. "However, the need for SD-WAN is not only occasioned by the increased adoption of cloud services but also by the steady migration of enterprise data traffic from the enterprise branch directly to the Internet, and by the requirement to reduce the complexity and cost of WAN provisioning and management."
Software-defined technologies help organizations abstract key services from hardware systems. SD-WAN virtual appliances can be deployed for greater WAN control, content delivery optimization, and even for better remote data center controls.
The beauty of these technologies is the flexibility. Software-defined WAN systems are agile, easy to deploy, and help optimize a delivery strategy.
Furthermore, according to IDC, the benefits of SD-WAN include cost-effective delivery of business applications, meeting the evolving operational requirements of the modern branch/remote site, optimizing software-as-a-service (SaaS) and cloud-based services such as UC&C, and improving branch-IT efficiency through automation.
"As public and private cloud use continues to grow, WAN performance becomes critical to latency-sensitive and mission-critical workloads and inter-datacenter business continuity," said Rohit Mehra, Vice President, Network Infrastructure at IDC. "Accordingly, as enterprises plan and implement comprehensive cloud strategies, WAN architectures need to be considered alongside, and in conjunction with, datacenter infrastructure."
"Moreover, as enterprises move business processes to the cloud, there is a greater need to fully integrate cloud-sourced services into WAN environments to ensure workload/application performance, availability, and security."
SD-WAN and Healthcare
Let's take the manual process out of managing the WAN. In the past, it was basically a requirement that we had to manually control links, manage bandwidth, constantly adjust application, performance, and still have good visibility into user experience.
It's really time to let go of this manual practice.
If you have distributed locations, or are trying manage multiple links going into your healthcare facilities, make your life easy and start working with SD-WAN. There are a number of great vendors out there, and each will fit a good use-case.
If you have a Citrix ecosystem and want unapparelled ease-of-use, work with the NetScaler SD-WAN. This is a powerful physical and virtual appliance which already has next-generation features that many of its competitors simply don't.
Silver Peak has been around for a long time. And, they've been mastering the WAN for a long time too. Definitely another good technology to look for securely (and efficiently) connecting users to their apps.
Cisco's SD-WAN solution is very much all-encompassing. If you have heavy investment into Cisco, this is a great solution. Furthermore, they just acquired Viptela to give users even more options. And, Cisco Meraki also has an SD-WAN solution which was just authorized to also run in the public cloud – like AWS.
Yes , I know there are others. This was just a short list covering an emerging and quickly growing technology area.
Within healthcare, SD-WAN will bring with it some powerful features which can enable everything from application deliver, to high-resolution telemedicine services. These features include:
Advanced WAN Security
Real-Time Monitoring and Management
Dynamic Path Bonding
Application QoS
WANOP and Application Optimization
Management, Measurement, and Visibility
The amazing part here is that you can allow your SD-WAN to help you control your WAN as well. By setting thresholds and monitors, you can allow link aggregation to happen natively when there is a performance issue or jitter. Furthermore, compression and optimization technologies will allow you to bring truly rich content to very remote areas.
My biggest recommendation to you is to simply try this technology out. Proof of concepts are great to make this happen. That said, remember a few points when doing a PoC:
Know your links and be ready to provide them.
Know your bandwidth requirements all the locations where the PoC will be happening.
You'll need at least two SD-WAN appliances (virtual or physical). One to be at the primary site, and the other to test the SD-WAN link. You can, of course, have more if needed for the PoC.
Make sure you look at ease-of-use, integration with current systems, and future business impacts when making a decision.
As a final point, it's important to remember that these are the types of technologies which help bring in next-generation healthcare services. And, the faster you can adopt these types of system, the more competitive you'll be in a digitally-enabled healthcare world.