Speed, Not Security, Tops Priority List for Blockchain in Healthcare
Despite the potential for blockchain to improve health data security, just over 20 percent of IT executives believe this is the main advantage of the technology.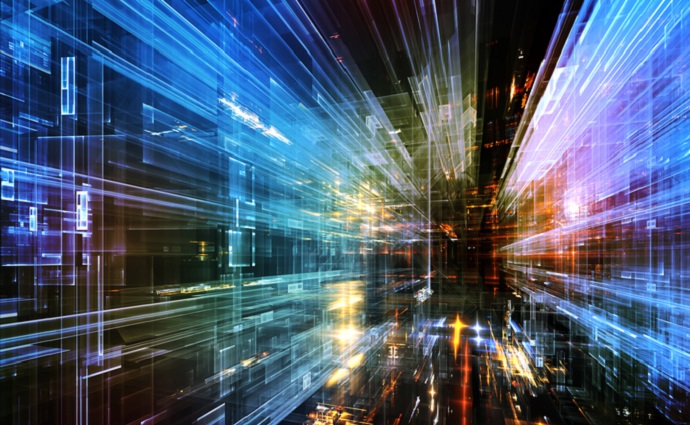 Source: Thinkstock
- While 84 percent of IT executives believe blockchain-based solutions are more secure than traditional systems, just 21 percent cited improved security and lower risk to data as the most significant benefit of blockchain adoption, according to a recent Deloitte survey.
Over thirty percent of respondents to the global, cross-industry poll named accelerated business processes and increased operational efficiencies as the top advantage of blockchain, while 28 percent believe blockchain will help them unlock new revenue sources and business models.
While blockchain is widely viewed as inherently secure, executives may be more interested in using the technology to improve other areas of healthcare before applying it to sensitive patient information.
"Momentum is shifting from a focus on learning and exploring the potential of blockchain to identifying and building practical business applications. It just may not be happening when and where we expected," Deloitte said.
Healthcare organizations believe blockchain will significantly improve visibility of value-based care payments and reduce fraud, waste, and abuse.
Enterprises are also optimistic that blockchain will enhance industry collaboration and efficiency through increased data sharing.
These expectations may soon become realized as blockchain technology increasingly shifts from a theoretical solution to a practical, tangible one.
The healthcare industry's view on blockchain has changed significantly over the past year, Deloitte noted.
Leaders have moved from curiosity and education about the technology to recognizing that it will inevitably disrupt care delivery and bring new opportunities and challenges, particularly for data security.
A recent article published in Blockchain in Healthcare Today described the potential for blockchain to improve the efficiency of healthcare operations, but the authors also advised executives to remember that confidentiality in blockchain is not always a guarantee.
Organizations will still have to ensure they are taking precautions to protect against data breaches, the authors noted, and suggested leaders conduct security risk assessments to confirm that blockchain-enabled healthcare participants can establish and maintain the trust necessary for blockchain adoption.
Additionally, a 2017 Black Book survey showed that while healthcare executives are optimistic about blockchain's potential, there are still issues with the technology, including a lack of industry guidelines.
"The lack of technical standards for this still-immature technology is causing regulatory uncertainty while the industry anticipates explanations from federal rules at some point in 2018," Doug Brown, Managing Partner at Black Book, said at the time.
Although there are no clear industry guidelines on how to implement these tools, and few concrete use cases have demonstrated that blockchain is the key to achieving true data security, respondents to the Deloitte survey are certain the technology will play an important role in the future of organizations.
More than half of executives agreed that blockchain will disrupt the healthcare industry, and over 60 percent believe they will lose a competitive advantage if they fail to adopt blockchain technology.
Moreover, 63 percent of provider and health plan organizations said they are planning to invest more than $1 million in blockchain solutions over the next year, and 33 percent of life sciences entities said they will invest between $5 million and $10 million over the same period.
As with any new technology, stakeholders should first determine how blockchain will improve organizational operations, including data security, and then apply it to business processes.
However, Deloitte noted that even if executives don't have a solid use case for blockchain, they should keep track of developments in the technology.
"The only real mistake we believe organizations can make regarding blockchain right now is to do nothing," the Deloitte report concluded.
"Even without a completely solid business case to implement, we believe that organizations should, at the very least, keep an eye on blockchain so that they can take advantage of opportunities when they present themselves."