Senators, AHIMA Voice HIT Security, Interoperability Concerns
Various lawmakers and AHIMA have raised HIT security and interoperability concerns over the president's proposed budget cuts.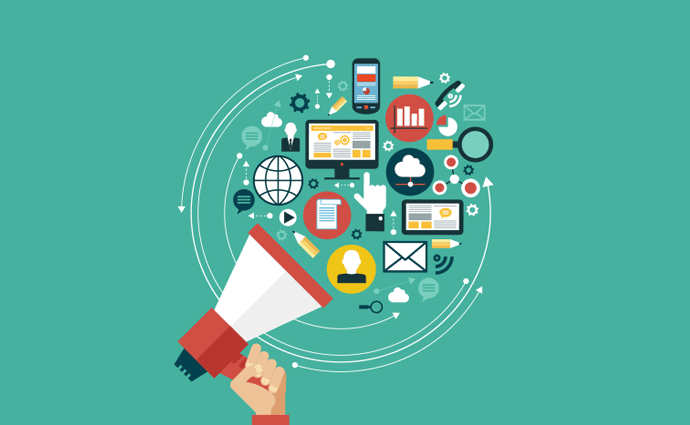 Source: Thinkstock
- Proposed budget cuts and workforce reductions to HHS could have a potential negative impact on successfully implementing the 21st Century Cures Act, according to several senators. Specifically, HIT security, interoperability, and even advancing biomedical research could all be put into jeopardy.
Eleven senators wrote a letter to President Donald Trump earlier this week, voicing their concerns over his proposed 18 percent cut in HHS funding.
"Republicans and Democrats came together to make key investments in biomedical research, mental health care, health information technology, and innovation, and members on both sides of the aisle have rejected your proposed cuts to these and other priorities at HHS," the letter stated, which was led by Senator Patty Murray. "We urge you to listen to both sides of the aisle and drop any attempts to implement the damaging proposed cuts at HHS laid out in your budget."
Using health IT to help patients and providers is one of the top potential benefits through the 21st Century Cures Act, the senators maintained. Under the legislation, ONC is required to reinforce certified HIT interoperability and establish an EHR reporting program.
This can provide hospitals and physicians with more data about interoperability, usability, and HIT security, the lawmakers explained.
READ MORE: HIPAA Privacy Changes Not in Recent 21st Century Cures Act
"The Office of the National Coordinator and the Office of the Inspector General require adequate funding to accomplish the important objective established in the 21st Century Cures Act, in addition to the critical work they already to do promote the use of interoperable HIT in improving health care quality and efficiency," the letter stressed.
Expanding access to mental healthcare is another key component of the 21st Century Cures Act, as it hopes to establish and upgrade programs to expand quality care of mental illness and substance abuse disorders. The senators noted how the Substance Abuse and Mental Health Services Administration (SAMHSA) will be required under the legislation to provide patients with resources to get in touch with specialized providers, as well as strengthen the mental health and substance use disorder workforce.
SAMHSA also has key ties to health data privacy. The Confidentiality of Alcohol and Drug Abuse Patient Records regulations were updated earlier this year, specifically addressing patient privacy concerns for individuals seeking treatment for a substance abuse disorder.
New regulations are meant "to ensure that a patient receiving treatment for a substance use disorder in a part 2 program is not made more vulnerable by reason of the availability of their patient record than an individual with a substance use disorder who does not seek treatment."
SAMHSA explained at the time of finalization that part 2 now has more "stringent federal protections" than health data privacy laws, including HIPAA.
READ MORE: Focusing on Patient Data Privacy in Health Data Exchange
Overall, the senators insisted that proposed budget cuts would do more harm than good.
"Republicans and Democrats have come together to invest in advancing innovative medical research for patients and families who are waiting and hoping for new cure and treatments," the lawmakers concluded. "Your proposed budget and workforce cuts would take us in the opposite direction and leave those patients and families waiting even longer than they already have."
Along similar lines, AHIMA wrote a letter last month to the chairman and ranking member of the Appropriations Subcommittee on Labor, health and Human Services, Education and related agencies over its concerns on insufficient ONC funding.
The 21st Century Cures Act "overwhelmingly passed Congress," AHIMA explained, and contained several critical AHIMA priorities. This included an HIT standards/HIT advisory committee, a trusted exchange framework, and improving patient access to their electronic health information.
Patient have a right to access their own health data under HIPAA regulations, AHIMA stated. However, many healthcare organizations still have difficulty providing complete records via patient portals.
READ MORE: How Health Data Sharing Relates to Healthcare Privacy
"In turn, this has a significant impact on patient safety, patient engagement, and population health," AHIMA wrote. "ONC has served (and we hope will continue to serve) as an important federal partner in not only assisting both patients and providers in understanding a patient's right of access under HIPAA but also in disseminating best practices for fulfilling patient access requests for their health information."
A trusted exchange framework is also a "critical organizational initiative" that healthcare organizations need to find success in the ever-evolving healthcare environment, the letter added. A potential lack in ONC funding could hinder the push toward nationwide interoperability.
"Failure to adequately fund ONC will undermine a major tenet of the Cures Act itself—'the delivery of new drugs and devices to the right patient at the right time by ensuring electronic health record systems are interoperable for seamless patient care and . . . [to] fully realize the benefits of a learning health care system,'" AHIMA concluded.