Securing IoT Devices in the Increasingly Connected Hospital System
Knowing the network connection method and having good storage practices are key for providers as they work on securing IoT devices.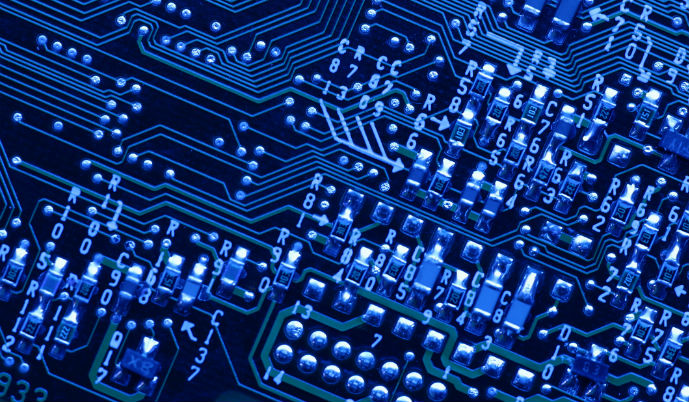 Source: Thinkstock
- As a millennial, I love working with a connected hospital system. I can chat with my doctors through my phone, I can track my own information when I'm doing a visit, and I can even show my doctor some health stats from my fitness monitors.
That said, the main users around healthcare and IoT devices aren't actually going to be young people. Rather, an aging population is going to be embracing these new systems quite a bit more. Not only can these types of tools provide truly personalized experiences, they can also allow healthcare workers to respond faster to emergency situations.
Furthermore, IoT can help doctors understand trends around their patients and find ways to create powerful preventative care measures.
Consider this, recent research from Accenture has fond that the Internet of Health Things (IoHT) is already delivering tangible cost savings, but continuous investment is essential. The report goes on to state that by introducing more connectivity, remote monitoring and information gathering, IoHT can encourage better use of healthcare resources, more informed decisions, a reduction in inefficiencies or waste and the empowerment of health consumers.
In case you're not convinced around this growth, estimates from the report show that the value of IoHT will top $163 billion by 2020, with a Compound Annual Growth Rate (CAGR) of 38.1 percent between 2015 and 2020.
READ MORE: Prioritizing Data Security Strategies for Health IT Infrastructure
However, a connected hospital doesn't come without its own challenges.
The Accenture report indicated that executives see the top two barriers— privacy concerns and legacy systems— as equal hindrances. These top two are only slightly ahead of the next three cited barriers: security concerns, technology immaturity and lack of budget.
Despite all of this, inaction is not an option.
Security Strategies for IoHT
I get the chance to discuss IoT, impacts on the data center, and security quite a bit. In fact, I'm covering the topic at a few industry conferences coming up.
Almost every single IoT device will have six core components. That is: Compute, Connectivity, Security, Analytics, Ecosystem, and Services.
READ MORE: Avoiding 5 Common Healthcare Data Security Holes in 2018
Your strategy must understand the kinds of devices which are connecting into your network and contextually apply the right type of security policy.
Since these kinds of devices can vary, here are a few good tips and strategies to create a more secure healthcare IoT environment.
Map your data. IoT devices will be producing data; quite a bit of it. That said, there are numerous solutions that can aggregate and quantify that data to help create customized care plans for patients. However, before you talk about the application of data, you have to map it. This means, literally, knowing every hop the data takes, where it's being stored, and how it's being used. And, since each device is different, you'll need to do this process for any IoHT-enabled device. I completely understand that this might be time-consuming. But it's necessary. You can't afford data leaks or even the potential interception of this data. Once you know how your data will flow, you can design the architecture into which these devices will connect.
Know the connection method into your network. When it comes to creating a connection, you're going to need to know how the device will communicate with your network. Is it Bluetooth or is it WiFi? Are the chips on the devices upgradeable? Do you know what security methods these devices use to secure the connection? Different types of devices will require different approaches to connectivity. For example, you may very well segment your own wireless or wired network ecosystem to only support IoHT devices. From there, you can integrate powerful network-based monitors to ensure proper connectivity and data flow for your devices. Remember, more devices connecting into your network means more holes for bad guys to potentially exploit. The more planning and monitoring that you have around the connectivity methodology the better your overall security architecture.
Design good storage practices. Do you know if your IoHT devices will be storing PII or PHI data? Can that data be accessed? Where are you storing all of the data that's actually generated by the IoT device? Rapidly accumulating any real-time data that's generated by IoHT devices should be looked at differently than traditional systems – a virtual desktop, for example. I absolutely recommend reviewing data security and storage policies as they relate to IoHT devices. This information will be collected and analyzed differently and can provide a lot of value. However, this data can also become a target.
Form good partnerships. The good news is that you don't have to go on an IoHT journey alone. In fact, several vendors and cloud partners can help you design a solution that's right for your organization. For example, Microsoft has a set of IoT solutions specifically designed for healthcare. They have products that help with medical asset monitoring where your staff can spend less time searching for various assets and more time with patients.
According to Accenture, today, healthcare organizations allocate on average around 10 percent of their annual IT budgets to investments for IoHT solutions; this amount grows incrementally as the size of IT budgets as a whole grow larger. From there, both providers and payers can see real benefits form these investments as IoHT solutions grow.
Remember, investing in a good IoHT solution can have a lot of benefits. This includes operational cost savings, better consumer experiences, and even additional revenue growth through consumer attraction and retention.
Through it all, security and data privacy will play a big role in how you design and deploy IoHT solutions. But providers don't have to do this alone.
READ MORE: Health IoT Security Top Connected Technology Application Area
Create pilot programs, leverage a champion user group, and really start to test these solutions. In combination with edge and new kinds of healthcare services, IoHT can be a real game changer in how you deliver healthcare solutions to your users.