Secure Messaging App Implemented in 26% of Healthcare Orgs
Secure messaging is not the most commonly used form of mobile communications, with pagers still being used by the majority of hospital-based clinicians.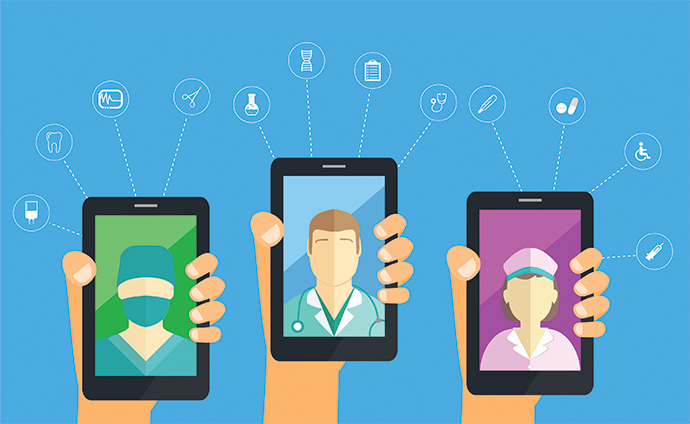 Source: Thinkstock
- Few hospitals have access to a fully implemented secure messaging system, according to a recent study published in the Journal of Hospital Medicine.
The majority of hospital-based clinicians – 79.8 percent – are provided pagers for communications, with 49 percent of respondents saying they receive patient care–related (PCR) communication through pagers.
Researchers analyzed data from 620 survey respondents, using a Society of Hospital Medicine database to survey hospital-based clinicians.
Following pagers, standard text messaging was the most common form of PCR communication. Approximately 53 percent of 567 clinicians said they received standard text messages once or more per day.
Nearly 21 percent of 567 respondents stated they received standard text messages that included individually identifiable information, with 41 percent receiving messages that included some identifiable information, such as patient initials.
Researchers also determined that 21 percent of the 567 surveyed clinicians received messages for urgent clinical issues at least once per day.
Many respondents did not cite secure messaging as a top form of communication. Just 26 percent of 549 of those surveyed said that their organization had implemented a secure messaging option that was being utilized by some clinicians.
Furthermore, only 7 percent of those 549 respondents said a secure messaging application had been implemented and was being utilized by most clinicians.
Even with this survey indicating small numbers in terms of secure messaging utilization, other research shows that secure messaging is quickly becoming a popular form of communication in healthcare.
Approximately three-quarters of the American Hospital Association's Hospital & Health Networks (H&HN) Most Wired hospitals offer secure messaging with clinicians on mobile devices.
Additionally, 74 percent of the hospitals use secure emails for patients and families to maintain contact with the care team when patients require ongoing monitoring at home.
"The Most Wired hospitals are using every available technology option to create more ways to reach their patients in order to provide access to care," AHA President and CEO Rick Pollack said in a statement. "They are transforming care delivery, investing in new delivery models in order to improve quality, provide access and control costs."
Nearly three-quarters of hospitals also use secure emails for patients and families to maintain contact with the care team when patients require ongoing monitoring at home was also utilized, the survey found.
Almost all hospitals – 97 percent – stated that they are using intrusion detection systems, highlighting that secure patient information exchange is an increasingly top priority for hospitals.
Secure messaging is not without its challenges though. A survey from Everbridge in early 2017 found that 82 percent of emergency department employees find face-to-face discussion to be the most effective form of communicating with co-workers about patient care.
However, 80 percent of respondents cited secure messaging as the most effective form of communication.
In terms of pagers, nearly one-third of those surveyed said that pagers were a poor form of communication and 24 percent cited faxes as a lackluster communication option.
Overall, the survey found that mobile technologies were on the rise. Forty-nine percent of respondents said they are using secure messaging to enable mobile real-time communications, while nearly 75 percent of those surveyed said they are using mobile phones.
Personal devices are also becoming more popular for mobile communication, the survey indicated. Specifically, 76 percent of physicians and 45 percent of clinical staff reported they can now use personal devices in the emergency department for communicating.
"There should never be any worries about whether patient care instructions were correctly received and understood," Everbridge Healthcare Solutions General Manager Eric Chetwynd said in a statement. "With the growing acceptance of mobile technologies in emergency departments, there is an excellent opportunity to make co-worker communications more efficient and effective – reducing the potential for errors that could affect patient care."