Secure Health Data Exchange Key Focus for AMA Investment
A new health tech company working with the AMA hopes to improve secure health data exchange options to build a stronger industry overall.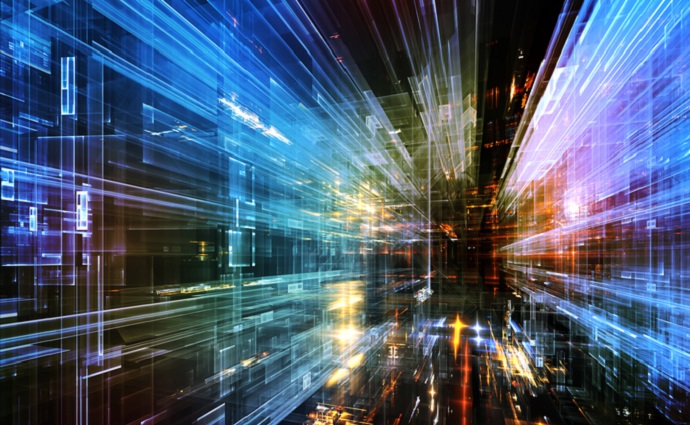 Source: Thinkstock
- The nationwide push for interoperability has helped fuel the desire for healthcare to find ways to implement secure health data exchange. Information should be able to flow freely, but data security concerns can be a great hindrance in entities wanting to connect to other organizations or join exchange networks.
Healthcare needs more tools and more capabilities to properly mobilize, according to Health2047 Chief Executive Doug Given. This includes securely enabling data liquidity and being able to facilitate value-based payments.
Put together with the American Medical Association (AMA), the health tech company is working to develop an innovative healthcare ecosystem, Given added.
Health2047 was started with the idea of: What would healthcare look like in the middle of the century around 2050? It was important to work on the industry's biggest problems at a system level, he said.
"Certainly it's innovation driven and innovation ecosystem energized," Given stated. "We didn't want to be working on small point solutions, like short term capital, for example. We wanted to be able to take a longer view and work on larger problems."
READ MORE: Benefits, Challenges of Secure Healthcare Data Sharing
AMA has developed three strategic arcs in its overall plan, which included improving health outcomes found in MyChart, improving workforce development and practice sustainability, and accelerating change in medical education. Given explained that Health2047 translated those arcs into four general areas of portfolio focus.
Data at large and data liquidity was the first focus area, as the data arena is struggling largely because security is a huge problem with connecting to the internet.
Health2047 is also focusing on what chronic disease care should look like leading into the 21st Century, as well as "radical productivity change," which includes artificial intelligence (AI) and machine learning.
Finally, the organization is working to improve healthcare revenue. The way revenues flow in healthcare is changing rapidly, Given said, largely because of regulations and government initiatives.
It's important for all segments of the healthcare industry to work together and bridge what has been an inconsistent connection. Providers, physicians, product companies, and others all need to be able to move forward together to improve the system as a whole, he explained.
READ MORE: Prioritizing Data Security Strategies for Health IT Infrastructure
"Health 2047 itself is an interdisciplinary design driven team that puts together one very intense environment," Given posited. "Physicians, technologists, engineers, behavioral economists, designers, anthropologists, sociologists, etc. "These groups typically don't cross-fertilize effectively."
Why healthcare needs secure data sharing
There is a need for a ubiquitous network to move data for customers, and it has to be a trusted network, Given stressed. That was a leading factor in Health2047 opting to collaborate with Celgene Corporation to develop a secure, trusted, and connected data transfer protocol for healthcare.
Improving secure data sharing among patients, physicians, hospitals, systems, payers, and research partners will help develop a more efficient care model, Given stated.
"It's really easy to use these words and consortiums can be formed and not for profits can be formed," he said. "Our view is this needs to be built at an enterprise level execution. We expect this to be a universal subscriber network. That can lead to data transfer and data liquidity."
Data needs to be efficiently managed, which will then ensure knowledge can be properly curated and then patient care can also improve.
READ MORE: Data Security Considerations in Healthcare Interoperability
It's important to enable discovery matching, execution of data movement, settlement of data movement, and payment for data movement, Given continued. Data sources must also be incentivized. It's expensive for entities, which are currently drastically lacking in the industry, to organize the data and make it suitable for portability. The Health2047 system will offer incentives.
"You have to have data rights, of course," he said. "Having data rights can help you create scarcity. And if you can create scarcity, you can create crisis prevention. Both by user and data partner."
"From a security point of view, you have to be able to monitor compliance across the network," Given added. "And you need to have a relentless, relentless pursuit of cross production. To do that, we typically put in standardized concepts and processes."
Real-time data availability will also allow a basic ecosystem where developers can build marvelous closed-loop business solutions based on data and meta data that is being exchanged across a secure network.
A purpose-built network for healthcare will help transport the industry to a new level, he concluded. Secure data exchange is an important first step to achieve that goal.
Interoperability and secure, appropriate, and ubiquitous data access and electronic exchange of health information have been urged by other key players in the healthcare industry. In the recent Call to Action published by HIMSS, the need for secure data exchange was a top priority.
Better integration between interoperability approaches and trusted exchange frameworks will lead to "semantic interoperability and data access that improves the quality and cost effectiveness of care delivery for the public good," HIMSS said.
"For many years, HIMSS and our valued collaborators have worked relentlessly on ensuring individuals and organizations routinely use secure, trust-worthy, interoperable technologies and work flows to promote wellness, as well as protect and improve the health status of patients and populations," the agency stated. "While we've made much progress, and entire careers have been spent creating the building blocks and putting them in-place, our work is not complete."