Reminders for HIPAA Compliance with Business Associates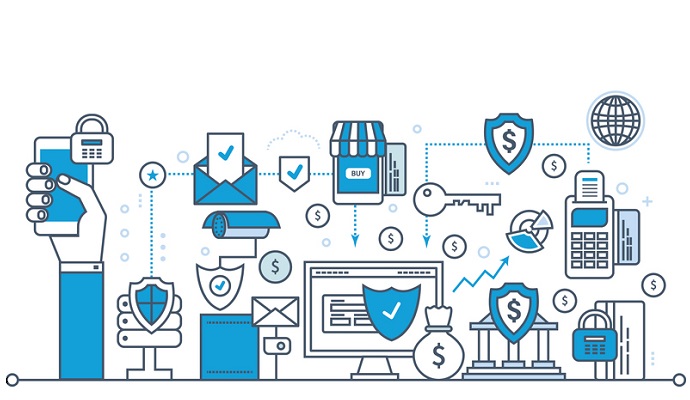 - Maintaining HIPAA compliance is clearly a top priority for covered entities. With technology evolving, third-party partnerships are also becoming more common, which means that more healthcare organizations are likely working with business associates.
Whether a covered entity is working with a cloud services provider, or a company to assist in handling their financials, it is critical that HIPAA compliance stays a top priority. The HIPAA Omnibus Rule even changed how business associates can be held liable for potential HIPAA violations. All parties should have a thorough understanding of their relationship, and how they are expected to maintain patient data security.
This week, HealthITSecurity.com will discuss the intricacies of the relationship between a coverd entity and a business associate. Moreover, the importance of a comprehensive business associate agreement will be explained, and examples will be given of what the consequences could be should either entity violate HIPAA.
What is a business associate?
A business associate could be any organization that works on behalf of, or for, a covered entity. For example, if a hospital employs a company to assist with its claims processing, then that third-party becomes a business associate. Or, an attorney who is working for a healthcare provider and has access to patients' PHI, would also be considered a business associate.
READ MORE: Judge Says HIPAA Regulations Do Not Apply in Organ Donor Case
"Covered entities may disclose protected health information to an entity in its role as a business associate only to help the covered entity carry out its health care functions – not for the business associate's independent use or purposes, except as needed for the proper management and administration of the business associate," according to the Department of Health and Human Services (HHS).
The business associate agreement must also include the following information, according to HHS:
Describe the permitted and required PHI uses by the business associate

Provide that the business associate will not use or further disclose PHI other than as permitted or required by the contract or as required by law;

Require the business associate to use appropriate safeguards to prevent inappropriate PHI use or disclosure
Essentially, business associates are also responsible for the protection of PHI. As previously mentioned, the HIPAA Omnibus Rule made this a federal requirement. Let's go back to the example of a claims processing firm. The business associate agreement between that firm and a hospital should outline requirements for how the claims processing firm is expected to keep PHI secure while it is working with the hospital. Should a health data breach occur, the claims processing firm could face serious consequences if it is determined that it violated the business associate agreement.
Not only does the business associate agreement dictate how and when PHI could be disclosed, it also outlines the potential consequences should sensitive information be exposed:
"A business associate may use or disclose protected health information only as permitted or required by its business associate contract or as required by law. A business associate is directly liable under the HIPAA Rules and subject to civil and, in some cases, criminal penalties for making uses and disclosures of protected health information that are not authorized by its contract or required by law. A business associate also is directly liable and subject to civil penalties for failing to safeguard electronic protected health information in accordance with the HIPAA Security Rule."
READ MORE: Lack of Business Associate Agreement Equals $31K Settlement
The contract between a covered entity and business associate can also have a termination date. For example, perhaps a medical transcriptionist was hired for six months. At the end of that six month period, the business associate agreement can require that any PHI that had been received in that time to be destroyed.
Moreover, the covered entity can require that medical transcriptionist to make "internal practices, books, and records relating to the use and disclosure" of received PHI available to HHS to ensure that the covered entity is HIPAA compliant. It is also important to note that any contract can be terminated if the business associate is found to have violated "a material term."
What happens if a business associate exposes PHI?
When a covered entity experiences a health data breach, it will likely have to deal with a federal and state investigation, as well as potential public backlash. There may even be potential fines due to possible HIPAA violations. Business associates will go through the same process should they suffer from their own data breach that potentially puts patients' PHI at risk.
For example, in June 2015, Medical Informatics Engineering (MIE) announced that it had been the victim of a "sophisticated cyber attack," and some of its clients may be affected. Affected clients included Concentra, Fort Wayne Neurological Center, Franciscan St. Francis Health Indianapolis, Gynecology Center, Inc. Fort Wayne, and Rochester Medical Group.
READ MORE: What is a HIPAA Business Associate Agreement (BAA)?
Possibly exposed information included patient names, mailing addresses, email addresses, and dates of birth. Some patients may have also had Social Security numbers, lab results, dictated reports, and medical conditions exposed.
Not long after, a class action lawsuit was filed against MIE, alleging that MIE failed "to take adequate and reasonable measures to ensure its data systems were protected," and also failed "to take available steps to prevent and stop the breach from ever happening."
Similarly, third party facility Medical Management LLC reported that approximately 2,200 patients at one of its healthcare providers may have had their records exposed by a Medical Management employee. Medical Management handles the billing for numerous healthcare providers across the country, and organizations in several states notified patients of the incident.
The data breach occurred when a now former Medical Management employee copied individuals' personal information from the billing system over the past two years. That former employee then illegally disclosed that information to a third party.
"MML takes this matter very seriously and terminated this employee after being informed of this criminal investigation," Medical Management said in a statement. "MML is cooperating with federal law enforcement authorities in their criminal investigation."
Covered entities and business associates must be able to work together when it comes to patient PHI security. Health data breaches can happen at any organization, regardless of size. By keeping health data security policies current, and regularly reviewing them, both types of facilities have a better chance of detecting potential weaknesses. Having comprehensive business associate agreements in place will also ensure that all parties understand how they are required to keep PHI secure.