Ransomware, Medical Device Security Top HIMSS17 Topics
Looking ahead to HIMSS17, healthcare IT innovators can expect key discussions on ransomware, medical device security, and data breach prevention.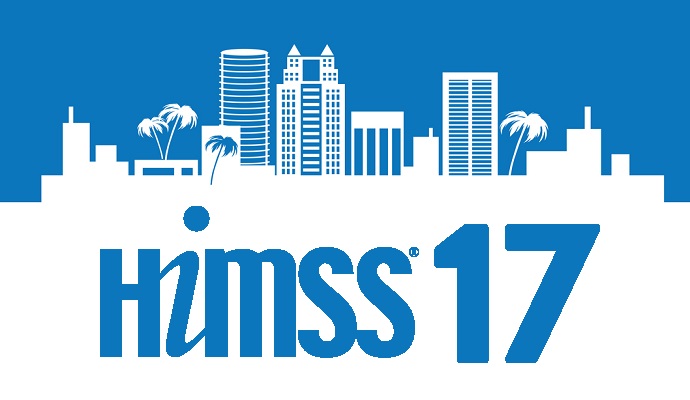 Source: Xtelligent Media
- With HIMSS17 right around the corner, it's time for healthcare IT professionals to gear up for the annual conference breaking down the industry's hottest topics. Last year saw a drastic increase in ransomware attacks, so it should come as no surprise that preparation against such cybersecurity issues will be a leading discussion point.
Along with ransomware, learning how to improve medical device security measures will also be a key area covered this year. Data breach prevention tips, risk management, and standard HIPAA compliance are typically popular areas as well, and this year should be no different.
The Sunshine State is set to host the annual healthcare IT conference, from February 19 to February 23, with presentations, keynotes, and workgroups all discussing areas of healthcare privacy and security concerns. This includes, but is not limited to ransomware, medical device security, cybersecurity, auditing and risk management, and cloud security.
HealthITSecurity.com will not be attending HIMSS17 this year, but we will still be keeping an eye out for the latest news and working to bring you show highlights and announcements. To start things off, here are some sneak previews into what the show has to offer in terms of privacy and security.
Cybersecurity Command Center
The Cybersecurity Command Center is back, once again giving attendees the opportunity to better understand the changing cyber threat landscape.
READ MORE: How FDA Medical Device Cybersecurity Guidance Affects Providers
There will be hands on activities this year, brought to you from organizations such as GE Healthcare and Microsoft. Attendees can try various security challenges, learning about common mistakes organizations make and how to uncover potential data breaches.
Approximately 30 educational sessions are set to occur this year at the Command Center, all touching on various cybersecurity issues.
For example, UPMC Vice President of Privacy and Information Security John Houston will be discussing How to Secure Your Cloud Apps Now. Houston will review current threats to PHI security in the cloud, and how organizations can protect PHI and remain HIPAA compliant as they deploy cloud applications.
Don't miss your chance to swing by the Cybersecurity Command Center and learn more key tips on how to keep information secure!
Ransomware prevention, mitigation, and detection
Healthcare ransomware is quickly becoming one of the top areas of concern for covered entities and business associates. Without proper training and a thorough backup plan, organizations could find themselves in serious trouble, with patient safety potentially being put at risk as well.
READ MORE: How Ransomware Affects Hospital Data Security
Attendees could learn about how their organization's security compares to others by listening to the educational session, Breaches and Ransomware! How Does Your Security Compare?
In this session, Texas Health Resources Vice President of Technology and Security Ron Mehring, CISSP, and Intel Healthcare Privacy and Security Director David Houlding break down effective approaches for cybersecurity defense. They will also touch on the importance of information sharing in breach prevention and collaboration.
Community Health Network Security Engineering Manager Josh Kinsler and IDC Health Insights Research Vice President Lynne Dunbrack will also be heading an education session on ransomware. In The New Battleground: Ransomware and Other Advanced Threats, attendees can learn more about the top threats to healthcare environments, medical devices, virtual infrastructures, and other medical technologies.
Medical device cybersecurity, FDA postmarket guidance
There are also several education sessions and exhibitions discussing the increasing amount of threats to medical device security.
Attendees can visit the Federal Health IT Solutions Pavillion, which will have federal resources and products on display, and also host education sessions from several federal agencies.
READ MORE: HIPAA Data Breaches: What Covered Entities Must Know
For example, FDA Senior Program Manager for Medical Device Cyberscurity Seth Carmody, PhD, will be discussing the recent FDA Final Postmarket Cybersecurity Guidance. Device manufacturers have regulatory responsibilities for the cybersecurity of medical devices that have already been cleared or approved for marketing. Those and other intricacies and key takeaways from the guidance will be reviewed.
One of the closing keynote addresses will also be covering medical device security. Dr. Suzanne Schwartz, Associate Director for Science & Strategic Partnerships at FDA's Center for Devices & Radiological Health, will talk about the regulatory response and key trends for device security.
"This session will cover the administrative domains of the FDA versus the Joint Commission and how they related to the stakeholders across the full medical device security ecosystem," according to the HIMSS website. "This session will take a policy-orientated approach to compliment the previous session that deals with the technology specifications of various government actions."
These educational sessions are just the beginning, so if you are attending HIMSS17, there is bound to be a topic out there to whet your appetite. Be sure to check back with HealthITSecurity.com for the latest healthcare privacy and security news coming out of Orlando, Florida next week!