Provider Secure Messaging May Encourage Patient Communication
A recent study found that providers utilizing healthcare secure messaging may affect how their patients use the same communication tools.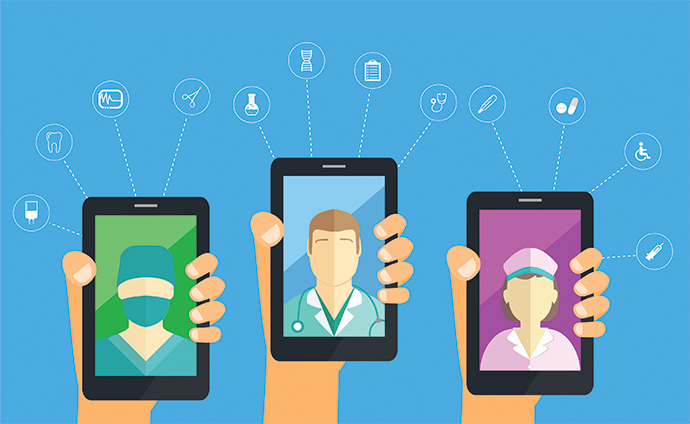 Source: Thinkstock
- Healthcare providers may have a positive impact in how patients utilize secure messaging, according to a recent study published in the Journal of Medical Internet Research (JMIR).
Provider secure messaging levels can predict their patients' communicative behavior, researchers explained.
The research team reviewed healthcare and secure messaging records of more than 81,000 US Army soldiers and approximately 3,000 clinicians with access to a patient portal system.
"In this study, we demonstrated that among US Army soldiers, increased provider-initiated and provider-response messaging were associated with statistically-significant increases in the adjusted probability of patient-initiated secure messaging," researchers wrote. "We also demonstrated that provider-response messaging had a much larger impact on patient messaging than provider-initiated messaging."
Specifically, patients who had providers that were highly responsive to other patients' messages initiated 334 percent more secure messages than patients with providers who did not personally respond to other patients' messages.
"Secure messaging could facilitate the development of deeper relationships by increasing interaction time, making patients more comfortable about asking questions and discussing embarrassing issues, and allowing physicians to provide better advice and education," the research team stated. "However, such benefits are likely to be realized only if patients and providers are both committed users of the technology."
The study found that of the 81,645 patients who adopted the portal between January 2011 and November 2014, 7 percent of patients initiated a secure message each month. Healthcare providers initiated on average 0.007 messages per patient per month, and responded on average to 0.09 messages per patient per month.
Furthermore, patients with high initiation-messaging providers were 60 percent more likely to send a secure message than patients with non-initiation-messaging providers.
The research team also found that patients sent 14 percent more messages in a given observed month for every additional primary care visit during the month prior.
Overall, researchers showed that increased provider-initiated and provider-response messaging were associated with statistically-significant increases in the adjusted probability of patient-initiated secure messaging among US Army soldiers.
Even though secure messaging is often part of patient portals, the researchers noted that previous studies have shown portal usage to be low.
To help curb this issue, CMS recently proposed a change to the HITECH Act to reduce the current requirement that 5 percent of patients use secure messaging. Instead, CMS suggested the feature is only required to be there.
However, the research team suggested that reducing the communication recommendation may not be the best approach to encourage secure messaging use.
"The way and degree to which providers generally engage in messaging may represent a marker of the level of approachability that is perceived by their patients during care," the researchers pointed out. "Provider receptiveness to communication, an otherwise difficult-to-assess factor, might be indicated by the willingness of patients to initiate secure messages with their clinicians."
Researchers did note that more study into the factors associated with provider secure messaging is necessary "to fully understand the mechanisms of this relationship."
Secure messaging barriers may also affect how providers and patients are able to communicate with one another.
DirectTrust explained in a white paper released earlier this year that vendors should standardize and enhance their users' experience in handling inbound and outbound Direct secure messaging.
Sutter Health Clinical Informatics Director and Clinicians Steering Workgroup Co-Chair Steven Lane, MD explained that it's critical for clinicians and their teams to be able to share patient information "across commonly-encountered boundaries of health IT systems."
"We're calling for all these vendors to make available more consistent and standardized software features to manage Direct clinical messages and their attachments," Lane said in a statement. "The existing variability in usability among different vendors' products is unacceptably high and poses a barrier to Direct interoperability, and thus to the adoption of secure messaging by clinicians to support common care coordination workflows."
The DirectTrust Workgroup also recommended that information forwarding be prevented, noting that HIPAA regulations protect it as well.
"The receiving system is able to prevent the forwarding or resending of behavioral health, substance abuse treatment or other information as required by state and federal law, unless appropriate patient consents are documented," the workgroup wrote. "[This] prevents the inappropriate distribution of patient information that would be in violation of existing law."