Patient Privacy Included in Recent Opioid Records Senate Bill
The Senate passed a bill to establish guidelines for when providers should display a patient's opioid history, while still maintaining patient privacy.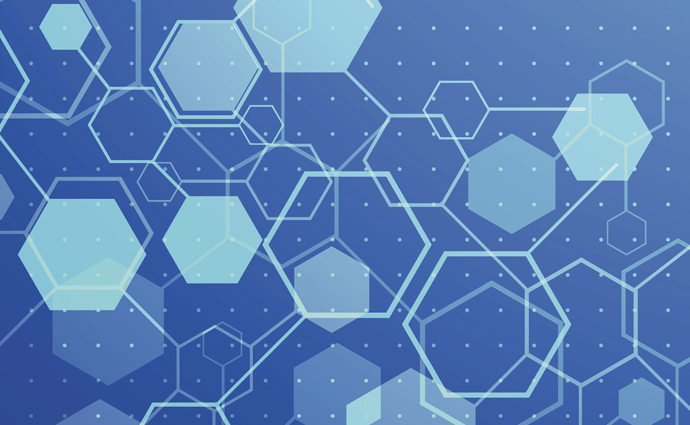 Source: Thinkstock
- Recently passed legislation states that HHS will establish guidelines for when healthcare providers should prominently display a patient's history of opioid use on his or her medical record. The bill also underlines the importance of maintaining patient privacy throughout the patient care process.
The Senate passed Jessie's Law (S. 581) the end of last week, and now moves on to the House Committee on Energy and Commerce.
West Virginia Senator Joe Manchin sponsored the bill, and said in a statement that the law would help physicians be "better prepared to deal with the medical records of recovering addicts." Complete medical records will ensure that individuals will not mistakenly fall into relapse by being prescribed an opioid medication.
The bill is named for Jessica Grubb, who died in 2016 following surgery. Grubb and her parents reportedly told doctors she was in recovery and should not be given opioids unless under strict supervision. However, her discharging doctor did not receive that information and prescribed her oxycodone upon her release from the hospital.
Grubb then overdosed the night that she left the hospital.
The bill states that "only at a patient's request" shall that patient's history of opioid abuse "be prominently displayed in the medical records (including electronic health records)."
HHS shall also disseminate necessary best practices to healthcare providers and to state agencies.
HHS will also need to consider the following:
The potential for addiction relapse or overdose, including overdose death, when opioid medications are prescribed to a patient recovering from opioid use disorder.
The benefits of displaying information about a patient's opioid use disorder history in a manner similar to other potentially lethal medical concerns, including drug allergies and contraindications.
The importance of prominently displaying information about a patient's opioid use disorder when a physician or medical professional is prescribing medication, including methods for avoiding alert fatigue in providers.
The importance of a variety of appropriate medical professionals, including physicians, nurses, and pharmacists, to have access to information described in this section when prescribing or dispensing opioid medication, consistent with Federal and State laws and regulations.
The importance of protecting patient privacy, including the requirements related to consent for disclosure of substance use disorder information under all applicable laws and regulations.
All applicable Federal and State laws and regulations.
US Representatives Tim Walberg and Debbie Dingell reintroduced Jessie's Law in March 2017, one week after Manchin and Senator Shelley Moore Capito introduced it into the Senate.
"Jessie's story is a heartbreaking example of needlessly losing a loved one to this battle," Walberg said in a March 2017 statement. "It is vital for medical professionals to have access to the information that they need about their patient's history so they can provide safe treatment and proper care. This bipartisan bill will make a real difference in fighting back against the deadly opioid epidemic and help save lives in our communities."
Similar legislation was proposed late July 2017, in an effort to align 42 Code of Federal Regulations Part 2 (Part 2) with HIPAA rules.
Congressmen Tim Murphy and Earl Blumenauer said their legislation, The Overdose Prevention and Patient Safety (OPPS) Act (HR 3545), would ensure that substance use disorder patients can receive proper care while their data stays secure.
"Right now, information about a patient's addiction treatment is prohibited from being shared with doctors," Murphy said in a statement. "This deadly segregation of medical records is wreaking havoc on our nation's ability to respond to the ongoing opioid crisis."
"You cannot treat the whole patient with half of their medical record," he continued. "In order to help turn the tide on this crisis and prevent more drug overdose deaths, physicians must have access to their patient's entire medical history. The Overdose Prevention and Patient Safety Act will allow doctors to deliver optimal, lifesaving medical care, while maintaining the highest level of privacy for the patient."
The bill would also strengthen protections to prevent patient data disclosures, possibly leading to potential harmful outcomes to the patient, such as prosecution or loss of employment.
AHA wrote its support of the legislation in a letter to Murphy and Blumenauer, saying that separating substance abuse records from the rest of an individual's medical record "hinders patients from receiving safe, effective, high quality substance use treatment and coordinated care."
"[This will] allow for the appropriate sharing of substance use disorder records to ensure persons with opioid use disorder and other substance use disorders receive the integrated care they need," the letter read. "Additionally, as we do not want patients with substance use disorders to be made vulnerable as a result of seeking treatment for addiction, this legislation strengthens protections of their records."