Improving Efficiency with Healthcare Data Center Infrastructure
Cloud integration, SD-WAN, and all-flash are just a few of the major advancements to healthcare data center infrastructure that can aid providers.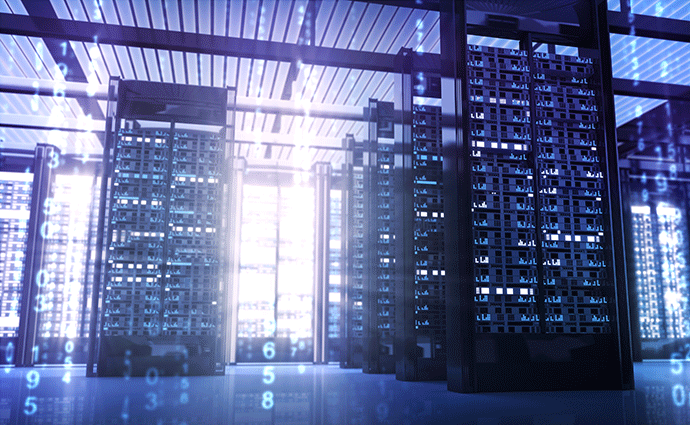 Source: Thinkstock
- There have been some big advancements when it comes to data center infrastructure design and architecture. Cloud computing, converged infrastructure, and network advancements have all contributed to greater levels of density and efficiency.
In the healthcare world today, your ability to stay competitive directly revolves around your IT and data center capabilities. I get the chance to work with a lot of different type of healthcare organizations and medical professionals. To that extent, I see some big advancements happening within the modern healthcare data center.
To improve efficiency, optimize user experience, and deliver better security, leading healthcare organizations are paying attending to next-generation technologies to help them stay ahead. To that extent, here are some great solutions to be aware of.
Converged infrastructure and all-flash
At this point, there has been plenty of validation and testing completed to show that both converged infrastructure (CI) and hyperconverged infrastructure (HCI) are stable solutions. In fact, there are very clear validated designs you can leverage for a variety of use-cases. IDC's WorldWide Converged Systems Tracker has shown consistent growth in the market.
"Converged systems have become an important source of innovation and growth for the data center infrastructure market," said Eric Sheppard, research director, Enterprise Storage & Converged Systems. "These solutions represent a conduit for the key technologies driving much needed data center modernization and efficiencies such as flash, software-defined infrastructure and private cloud platforms."
READ MORE: Utilizing Cloud Computing for Stronger Healthcare Data Security
Healthcare organizations are leveraging converged systems for a variety of use-cases. Everything from improved data center efficiency via space reduction to creating more density and virtualization solutions. Couple converged infrastructure with new NVMe all-flash arrays and you'll really be able to leverage your data center to innovate healthcare solutions.
Network advancements – SD-WAN, and WANOP
Healthcare is getting a lot more distributed. I recently talked about how new types of software-defined WAN and WANOP technologies help impact telemedicine capabilities. If you're working with remote locations, doctors, or offices you need to look at SD-WAN as an option. Leaders in the space include Citrix NetScaler SD-WAN, Silver Peak, Riverbed, and Cisco.
Yes – there are other great solutions as well, including those which are directly cloud integrated. The point is to start looking at these technologies and deploying them.
Leading healthcare organizations are regaining complete control of their WAN ecosystem, creating powerful links, restructuring MPLS contracts, and saving serious dollars while improving user and application experiences. Recently, IDC pointed out the benefits of SD-WAN, including cost-effective delivery of business applications, meeting the evolving operational requirements of the modern branch/remote site, optimizing software-as-a-service (SaaS) and cloud-based services such as UC&C, and improving branch-IT efficiency through automation.
Cloud integration
Cloud is an absolutely powerful ally to healthcare data centers. And, many organizations are looking towards cloud to help them develop applications, deliver new healthcare capabilities, and help with scale.
READ MORE: 5 Tips for Healthcare Data Security Success in 2018
Hybrid cloud continues to be an extremely popular option to create next-gen data center agility. Very recently, McAfee conducted a survey analyzing security and cloud adoption in the industry. They surveyed 2,009 respondents from a diverse set of countries, industries, and organization sizes, with a specific focus on the financial services and healthcare industries. What did they find?
In 15 months, 80 percent of all IT budgets will be committed to cloud apps and solutions. "Cloud First" is now a global priority for organizations that prefer deploying applications that can be purchased as a service or deployed in the cloud. Many organizations are moving quickly to Cloud First to keep pace with their partner and supplier networks.
Being able to deliver an excellent customer experience regardless of where and how a customer chooses to buy is a strong catalyst moving organizations to adopt Cloud First strategies as well. The study found that the percentage of IT professionals who stated they don't think their IT budget will ever be 80 percent cloud dropped by 50 percent from 12 percent in 2015 to 6 percent in 2016.
If you're a healthcare organization, start leveraging cloud for your specific use-cases. Remember, this can be everything from DevOps to storage. Today's cloud solutions are very much ready to process PHI and support HIPAA.
The pace of technological evolution makes it very challenging to keep up with the absolute latest and greatest. However, working with the right partners can help you stay ahead of the competition by understanding emerging technologies and how they fit in with your healthcare use-cases.
READ MORE: Simplifying the Healthcare Data Center Migration Process
A big piece of advice is to make sure to have a good testing, research, and development team, if you can. These teams can demo and conduct PoCs around new equipment and measure their impact on the infrastructure. By understanding where new technology fits in, and how to apply them to your requirements, you'll stay ahead of the curve with your own advanced healthcare IT solutions.