How to Create Efficient, Compliant Healthcare Virtualization
Organizations must keep security in mind as they work toward creating compliant healthcare virtualization environments and utilizing the cloud.
- Working with the modern virtualization has become a normal daily activity for most healthcare organizations. However, a compliant healthcare virtualization environment is critical.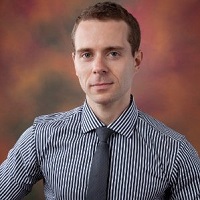 This virtual ecosystem houses the virtual machines that help keep your organization up and running. The important thing to remember is that more healthcare shops are adopting a lot of virtualization technologies (apps, data, VDI) to help them better control critical resources and the workloads they impact.
Consider this, the Cisco Global Cloud Index report shows that global cloud traffic crossed the zettabyte threshold in 2014, and by 2019, more than four-fifths of all data center traffic will be based in the cloud.
Cloud traffic will represent 83 percent of total data center traffic by 2019. Significant promoters of cloud traffic growth include the rapid adoption of and migration to cloud architectures and the ability of cloud data centers to handle significantly higher traffic loads. Cloud data centers support increased virtualization, standardization, and automation. These factors lead to better performance as well as higher capacity and throughput.
Now comes the big question around security.
READ MORE: Embracing Healthcare Cloud, Virtualization Security Services
Juniper Research recently pointed out that the rapid digitization of consumers' lives and enterprise records will increase the cost of data breaches to $2.1 trillion globally by 2019, increasing to almost four times the estimated cost of breaches in 2015.
With this in mind, it's no wonder that respondents to the latest State of the Data Center Survey indicated that security is still a top concern. In fact, 32 percent said that security was still a barrier to cloud adoption.
Here's the reality: attacks against critical data points will absolutely continue to grow and evolve. For example, a recent Arbor Network security report illustrates how attacks are growing in size, complexity and frequency.
The largest reported DDoS attack in 2014 was 400Gbps, with other large reported events at 300, 200 and 170Gbps with a further six respondents reporting events over the 100Gbps threshold. Ten years ago, the largest attack was 8 Gbps.
So, what's next?
READ MORE: How Automation, Orchestration Impact Healthcare IT Security
How do you better protect your own healthcare virtualization environment? How do you better evolve efficiency while still allowing for performance? And in many cases, how can you deliver hypervisor-layer security and also maintain compliance?
Efficiency
There are powerful security technologies which now allow you to skip the VM and deploy security at the hypervisor. Virtual machines running on the hypervisor can now enjoy security from a clientless architecture. When deployed in larger quantities, you really begin to see a lot of performance and efficiency benefits. Furthermore, direct hypervisor-layer integration allows for incremental scans to happen up to 50 times faster. Most of all, this process, alongside IDS, becomes a proactive security practice for your environment. Ultimately, these VMs can work in a multi-tenant state where each VM can be isolated with appropriate security policies.
Compliance
Visibility, policy controls, IDS/IPS, and direct VM management from multiple clusters are all needed for organization with compliance standards. Furthermore, security technologies can offer PCI-DSS, HIPAA or Sarbanes-Oxley compliance for all VMs running on your local, as well as cloud-based instances. The other big factor for compliance is centralized management. Using a centralized policy and management engine, you're able to manage policies, rules, filters and logs from one location. This allows administrators to apply rules across the entire environment which, in turn, helps make auditing a much simpler process so you can demonstrate compliance.
READ MORE: 25% of Healthcare Orgs Not Encrypting Patient Data in Cloud
Security
You can now build quite a lot of next-generation security technologies into your hypervisor and overall virtualization ecosystem. In many cases, this is something that's forgotten or overlooked. However, the reality is that new tools allow you to really beef up the security layer of your healthcare cloud platforms. Consider these features when creating security best practices around hypervisor, virtualization, and cloud extension technologies:
Virtual Firewalls (and segmentation)
Network Filtering
VM Isolation
Intrusion Detection System and Intrusion Prevention Services
Management Integration
VM Performance and Security Indicators (alerting, threshold configurations, application visibility)
Remember, new solutions now allow you to take the security of your healthcare virtual environment to a new level. This means deploying proactive practices to better protect your entire IT architecture. These security platforms and management solutions can run onsite, remotely, and even in a clustered environment spanning multiple healthcare data center sites.
The world is quickly moving towards a cloud-optimized, virtual state. And, healthcare is certainly a big part of this evolution.
Working with cloud technologies is no longer an outlier for healthcare organizations as more use-cases allow for the deployment of cloud-based systems. Remember, at the heart of these technologies is your virtualization layer. This is why security must be a multi-faceted approach where intelligent technologies are built into VMs, your hypervisor, and then extended into the cloud.
All of this will help you architect around a compliant – and much more holistic – healthcare security environment.