How Next-Generation Firewalls Can Improve Health IT Security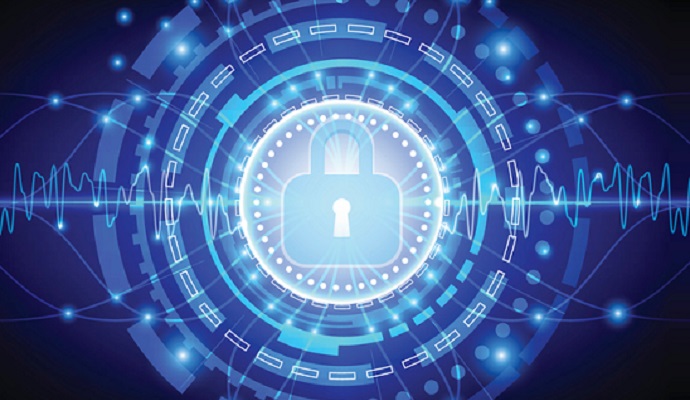 - As new threats emerge and as the healthcare organization becomes even more digital, one thing is becoming very clear: there is no one silver bullet around health IT security. Today, the security ecosystem is an end-to-end architecture involving sensors, compliance visibility, cloud extensions, virtual security services, and next-generation security technologies. This is where the conversation around next-generation firewalls (NGFW) comes in. Although these won't be your one-stop shop for all security needs, NGFWs create a new line of defenses and capabilities for the modern healthcare organization. They extend security services, create new kind of policy capabilities, and allow for more data to be secured.
With that in mind, let's briefly define NGFW. Next-generation firewalls are either physical or virtual appliances which offer new kinds of policies, security engines, or cloud extension capabilities that integrate with more nodes within an environment. That means a more flexible health IT security architecture ready to take on new threat vectors in today's digitized world. To that extent, NGFW allows for healthcare organizations to do even more with their technology and enable better patient care and overall business functionality. Remember – as mentioned earlier – NGFWs aren't a replacement for good cloud gateway security, end-point security, and user security strategies. However, this is a pretty amazing compliment to create a complete health IT security architecture.
To take your environment into the NGFW direction, here are five big points to consider:
Integration capabilities
The great part around NGFWs is their ability to ingrate, enhance, or complement existing systems. You can purchase specific software packages or licensing levels that fit with your use-case. Maybe you have a new kind of data point, or a new kind of application that specialized levels of security. Or, you're integrating advanced malware and IPS into a new kind of health IT security architecture. A part of what makes NGFWs great is their versatility and ability to enhance existing architectures.
READ MORE: OIG Finds IT Weaknesses in MA Medicaid Management Info System
Virtual security services
Your network must now act as both a sensor and an enforcer. That means integrating security policies on a network-wide basis – both wired and wireless. NGFW allows you to implement new kinds of security service, advanced malware for example, which run as virtual security services within your environment. In-line file processing allows you to quickly see and understand any malicious traffic within your network and quickly stop further spread.
New forms of NG-IPS/IDS
Next-generation IPS (as integrated with an NGFW platform) allow you to create multi-vector threat response systems. You can now define contextual policies to users, applications, and devices and then apply automated security responses around specific policy or signature violations. This kind of layered approach allows you to look at more access and data points within your healthcare environment.
Working with apps (cloud and local)
READ MORE: Why Healthcare Network Security is a Critical Provider Tool
NGFW feature sets now look much more closely at the application. This means advanced application visibility and scanning to a point where more than 2,500 pre-defined business applications can be monitored. Anomalous or malicious traffic can be stopped (at the port-level) to prevent further access and isolate the treat. You can also set very specific security parameters around user groups, storage repositories, and even cloud environments. Furthermore, app-level NGFW policies can help you stay compliant with even better compliance-level visibility and response capabilities.
Creating cloud extensions
Cloud is now a reality for many healthcare organizations. The big question revolves around what you're extending into the cloud, the kinds of data points you're accessing, and how well you're managing it all. NGFW offer new kinds of security capabilities when extending into a public cloud or creating your own hybrid architecture. New ways to create secure, point-to-point environments allow healthcare data centers to segment and isolate cloud-based traffic. This allows for a real, multi-tenant architecture capable of supporting diverse on premise and cloud application support. Most of all, you can create a truly transparent environment where the users can still get the access they need, while you have greater control over the entire process.
If you're looking at a next-generation type of security architecture, make sure to understand the capabilities of your current environment. That means knowing how well you can integrate with a new kind of health IT security architecture, ensuring that legacy systems can support new security policies, and that you're capable of supporting a new health IT security strategy.
Remember, these new systems allow for granular controls around cloud, application, and user data points. We're far beyond UTM and traditional firewall capabilities. These new kinds of appliances, when integrated properly, can create powerful – and agile – security architecture for any healthcare organization.