How Mobile Healthcare Users Affect the Industry, Data Security
Data security, a user-friendly environment, and EMM/MDM should be key considerations with the increase in mobile healthcare users.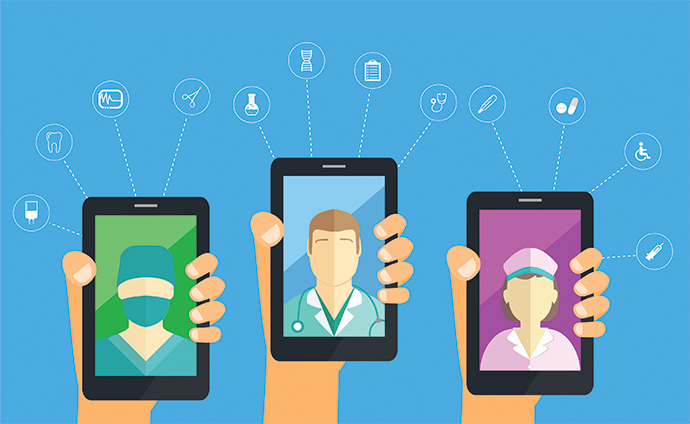 Source: Thinkstock
- We're seeing a true evolution around mobile devices being brought into the healthcare world. Mobile healthcare users are quickly becoming the norm.
As bring your own device (BYOD) programs continue to become more commonplace, 38 percent of companies expect to stop providing devices to workers by 2016, according to a global survey of CIOs by Gartner.
"BYOD strategies are the most radical change to the economics and the culture of client computing in business in decades," said Gartner VP and Distinguished Analyst David Willis. "The benefits of BYOD include creating new mobile workforce opportunities, increasing employee satisfaction, and reducing or avoiding costs."
Furthermore, a recent CITO Research study showed that leveraging apps and mobile tools helps with improved employee productivity. Their research found:
30 percent of respondents said apps improve business processes.
23 percent of those polled said apps increased productivity.
20 percent said it gave them a competitive advantage.
14 percent reported greater satisfaction as an employee.
Workplace mobility statistics derived from the study included the following:
91 percent of corporate employees are using at least one app that's mobile.
45 percent of companies employing 10,000 or more people provide apps to at least half of their workforce.
56 percent are enabling mobile access to drive app adoption.
35 percent are promoting business apps internally or in a company app store.
READ MORE: Top 4 Key Concerns in Healthcare Mobile Security Options
Looking ahead, there's really no doubt that the global mobile workforce is set to increase. Research from Strategy Analytics' latest report indicates that the mobile workforce is forecasted to grow from 1.45 billion in 2016 – accounting for 38.8 percent of the global workforce – to 1.87 billion in 2022, accounting for 42.5 percent of the global workforce.
As far as healthcare is concerned, a recent study from PricewaterHouseCoopers shows that healthcare was one of the top three biggest mobile trends for 2016.
PWC bases its projection on the fact that US adults who own web-enabled smartphone or other wireless device have at least one health or fitness app on their smartphone—an increase of 16 percent over the past two years.
"As user trust continues to grow for these apps, collaborations that bring together activity tracking, period tracking, weight and diet tracking will merge, with powerful overall health results," the study states. "More than ever, doctors will need to connect in with the app ecosystem or be left behind."
In the healthcare world there are two types of healthcare users: internal (doctors, nurses, associates) and external (patients, contractors, visitors). Healthcare organizations will need to adapt in a growing competitive market to deal with the growth in mobile users.
READ MORE: Mobile Security Strategies for Common Provider Concerns
To support mobile users, there are some great best practices to follow, and it doesn't have to be complicated.
Design a mobile environment focusing on the user experience
Too often, I've seen a great mobile ecosystem which, by design, looks perfect. However, only after the design does the consideration around the end-user begin. Maybe this worked in the past. However, if the user experience is in any way poor, even the best designed BYOD platforms will fail. When creating a mobile workforce or BYOD strategy, start with the end-user. Conduct "day in the life" scenarios where you learn how people interact with their digital tools. From there, design around the experience to make it intuitive and easy. Whether it's an app or a healthcare access portal, make it attractive to the user so that they actually want to use it. This isn't always easy. However, contextual mobile technologies can help optimize content delivery if the connection is bad, dynamically resize or reskin apps depending on the device, and even push specific types of data (PHI) depending on the location of the user and the device. These are all great controls to keep the experience intuitive, and secure.
Security is required for data, integrity, and brand confidence
On that note: security is absolutely critical when designing a mobile experience. If you're at a hospital, invest in a good wireless environment. Leading vendors help create unified portals for guest, administrative, and employee access. Furthermore, they can gather device trends and statistics. All of this helps lock down and segment wireless traffic and devices. For mobile users, contextual security allows administrators to control the entire data delivery process. To the extent that they can even kick off micro-VPNs to ensure session security. Finally, ensuring constant security isn't just required for the prevention of a data break; it's to help maintain brand and user confidence. If your app fails critical security tests and a breach happens, it's always very hard to get your users to use it again.
More vendors are creating or opening APIs for MDM/EMM integration
There are great integration points with leading security and EMM/MDM vendors. You can control updates, wrap applications with your own policies, and granularly control user interaction. Furthermore, these technologies have come a long way. Now, you can even integrate powerful file sharing capabilities into the user experience. If you have a custom app, you can manage the delivery of the data via integration with MDM/EMM solutions – think XenMobile or AirWatch, for example. Again, leverage these tools for custom-built apps, productivity apps, file sharing, and granular user management.
In a digital economy, staying prepared with mobile users will mean competitive advantages. More users are interacting with their healthcare practitioners via mobile apps or the web. And, you simply won't attract younger patients when those types of access means are unavailable.
READ MORE: Prioritizing BYOD Security, MDM in Evolving Healthcare Sector
A good mobile strategy is a multi-layered approach that bridges user demands, with IT and business capabilities. Remember, do your best to plan round the user and never forget about data integrity and security.