How Automation, Orchestration Impact Healthcare IT Security
Healthcare IT security will continue to be affected by automated tools and the orchestrated IT environment, but providers need to understand how to best implement such options.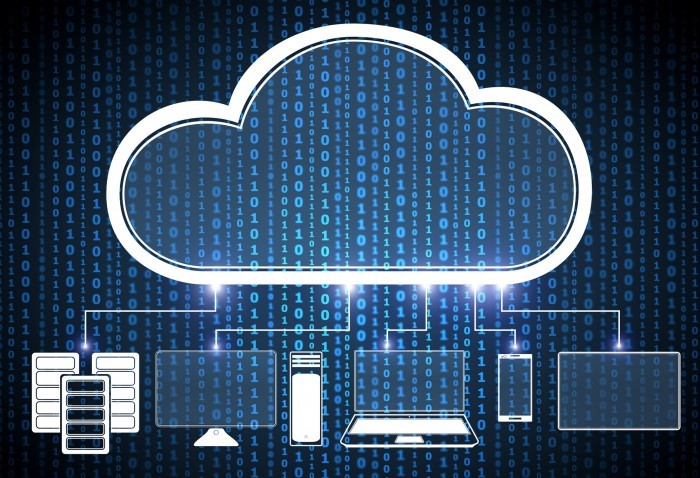 Source: Thinkstock
- The modern healthcare organization is a complex IT engine managing numerous users, lots of new resources, rich applications, and new concepts around healthcare service delivery. Here's the reality – the pace of healthcare innovation isn't slowing down. As healthcare IT security complexity increases, managers and executives need to find better - more proactive - ways to manage their organization's IT capabilities.
This is where modern concepts around IT automation and orchestration come in.
Before we go on, I want to reference a very interesting Gartner blog covering healthcare automation:
Healthcare Delivery with its archaic way of doing things (the human body has changed very little in last 40,000 years or so; & so have the paper based medical records rooms, as some may argue), siloed mentality and a physician centric model (before you say it, yes, population health & integrated care, is still WIP) is often spoken of, as a ripe target for the forces of automation. Advances in Artificial Intelligence (AI), more especially machine learning are often cited as important driving factors for this upcoming revolution; where up to 80% of what the doctors do could be replaced by machines.

READ MORE: What Hospitals Should Know about Cloud Computing Security

Really? Is that the truth? And what should healthcare institutions and technology firms do about it?
That's a pretty bold statement. And, there are some powerful ways where automation can help augment many healthcare processes.
In fact, when we look at IT, many organizations have some level of process management and automation. But, it's important to see just how far this technology has come and how much it can impact your environment.
There have been several key enhancements around automation and orchestration that not only improve IT processes, they also help healthcare organizations create real-world business strategies.
READ MORE: How to Create Efficient, Compliant Healthcare Virtualization
It's a "fun" concept to believe that you set and forget a multitude of tasks to run on their own. However, at least for the time being, there will still need to be levels of human interaction.
In an orchestrated IT environment, the majority of steps are automated, and manual interventions are the exception, but sometimes still required.
To that extent, let's briefly examine how automation and orchestration are impacting healthcare services and security best practices.
Orchestration and extending into cloud
In many situations, the distribution of healthcare means that your data center no longer has "walls." New features within automation technologies allows you to directly scale into the cloud. This means balancing resources, users, and even content between cloud and on premise data centers. Having this type of function automated and orchestrated allows for an agile ecosystem of resource management and user control. This also helps with security. As healthcare moves into cloud, automation systems can ensure that PHI data never leaves a location or file repository. Automated functions around data control can include alerting, monitoring, and even load-balancing functions. This untimely helps control where the data resides and how you can effectively scale.
Improved virtualization management and control
Pretty much every IT environment today is utilizing some form of virtualization. The challenge quickly became VM-sprawl and infrastructure management. New features within an automation and orchestration engine allow you to control multiple virtualization environments while remaining hypervisor agnostic. Most of all, these systems help you take your virtual environment and scale it into the cloud. Dynamic server provisioning capabilities allow you to control VM resources, how servers are being delivered, and how to utilize them properly. Even more important are the new controls around your resources and key healthcare data points. Automated functions help you control your critical virtualization environment and ensures you have no rogue access points, lost VMs, or lost admin rights.
Enabling new strategies around disaster recovery and agility
READ MORE: Simplifying the Healthcare Data Center Migration Process
New automation and orchestration technologies not only help your healthcare environment run better, they also directly impact resiliency. Disaster recovery and business continuity (DRBC) are critical considerations for the modern business. Especially when downtime in healthcare is so expensive. Automation and orchestration helps create agility for your business by interconnecting cloud, other data centers, and even load balancing entire workloads. Ultimately, this means you create policies which help you move entire parts of your environment to a secondary data center to ensure maximum uptime.
Improving application delivery and control
Your apps are a critical part of your business. How are you controlling them? How are you managing their resources? What about updates, patches, and security updates? Automation and orchestration tools help you control some of the most challenging pieces of the app. New features help with lifecycle management, security patching and updating, and even granular version controls. Most of all, you can control how an app is delivered and manage who has access. These types of features allow you integrate with your application environment and allow your apps to run efficiently within the data center. All of this optimizes business process and how your rich content is delivered.
Earlier in the post we referenced a Gartner article mentioning that automated and AI functions can "replace to 80 percent of what the doctors do today." That's quite a large number of tasks. Within the data center, automation and orchestration processes can help simplify healthcare service delivery while enabling greater levels of security.
However, automation solutions and intelligent tools aren't the end-all to overcoming some of the most complex challenges facing our IT environments. The same Gartner post went on to clarify its earlier statements with a point I very much agree with: In complex decision making tasks: man + computer are better than a smartest computer alone.
People will always be a part of the process. Healthcare remains a critical, and very much a personal, process. You can't have machines do everything.
However, learn about these tools and see where there can be a direct fit to make your healthcare IT ecosystem healthier and a lot more responsive to the dynamic nature of healthcare services.