DirectTrust PHI Sharing Grew 21% from 2016 to 2017
The number of organizations utilizing PHI sharing through DirectTrust increased from Q1 2016 to Q1 2017, along with entities using Direct exchange.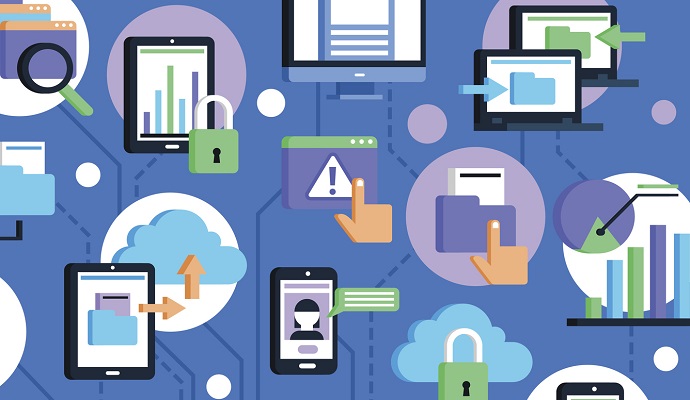 Source: Thinkstock
- DirectTrust use, including PHI sharing and Direct exchange transactions, continued to increase from Q1 2016 to Q1 2017, according to a DirectTrust statement.
The number of healthcare organizations served by DirectTrust health information service providers (HISPs) engaging in Direct exchange increased 63 percent to nearly 95,000, the organization explained.
DirectTrust is a non-profit trade alliance that facilitates secure HIE through the Direct Protocol and also forms secure HIE policies and standards.
The number of addresses using Direct for PHI sharing rose 21 percent to 1.4 million, according to DirectTrust end of first quarter 2017 metrics.
Overall, Direct saw 35.6 million Direct exchange transactions in Q1 2017, a 76 percent increase over Q1 2016. DirectTrust said it predicts 140 million transactions by the end of 2017.
Six more healthcare organizations have also joined DirectTrust since January 1, 2017, bringing total membership to 124 organizations. Additionally, the Direct network includes 40 EHNAC-DirectTrust accredited HISPs.
The new entities are the following:
Sutter Health - a California-based not-for-profit health system
Health Record Banking Alliance - a non-profit organization promoting consumer-centered, consumer-controlled, comprehensive, lifetime EHRs
Timmaron Group - innovative global growth strategies provider, employing applied technologies
Moxe Health - provides digital tools to facilitate the flow of data between healthcare providers, insurers, and software applications
Uticorp, Inc. - a medical utilization review company providing independent health insurance company audits
Anne Arundel Medical Center – a Maryland-based regional health system
"DirectTrust's network for secure, interoperable exchange of health information continues to grow, even as meaningful use programs near the end of their course," DirectTrust President and CEO David C. Kibbe, MD, MBA said in a statement. "We believe health care providers and their organizations are beginning to learn how to optimize secure data transport via Direct by combining it with more reliable and useful content, and with better workflows for care coordination."
"Whether used for peer-to-peer messaging, for transport of lab results, to send data to clinical repositories, or to combine clinical file attachments with billing statements, Direct interoperability is replacing fax and mail because it is more secure, less costly, and can be tracked much more easily within EHRs and other applications," Kibbe continued.
DirectTrust reported similar growth with numbers released earlier this year, showing that there were more than 98 million Direct message transactions between Direct addresses in 2016.
Furthermore, more than 33.5 million Direct messages were transmitted in Q4 2016. DirectTrust also found that the number of trusted Direct addresses utilizing PHI sharing on the DirectTrust network increased 24 percent, totaling more than 1.36 million since the end of 2015.
"As demand for Direct grows, vendors are increasingly improving their usability for Direct, and adding file formats that can be shared as attachments," Kibbe said in an earlier statement. "I am really encouraged to see those 'last mile' types of problems being addressed across the entire industry."
DirectTrust involves more than just secure messaging, Kibbe explained in an earlier interview with HealthITInteroperability.com. It is very easy to think of email as the primary use case, but that is far too narrow of a description.
"It's a transport protocol which has a lot more capability than simply to be used as a means of person-to-person communication," he said. "That's very valuable; that use case is very important. It creates a connection between two people that a fax doesn't do very well electronically."
Additionally, information can be transported via Direct from server to server, or from server to endpoint person, Kibbe explained.
"Health information exchanges all over the country use Direct exchange to send alerts to a medical practice when a patient whom the HIE has received an ADT message about has either been admitted to the hospital or is about to leave the hospital or the emergency room."