DHS Updates on Federal Network Cybersecurity, Infrastructure
US-CERT discussed current work underway on improving the federal network cybersecurity, infrastructure cybersecurity, and national cybersecurity.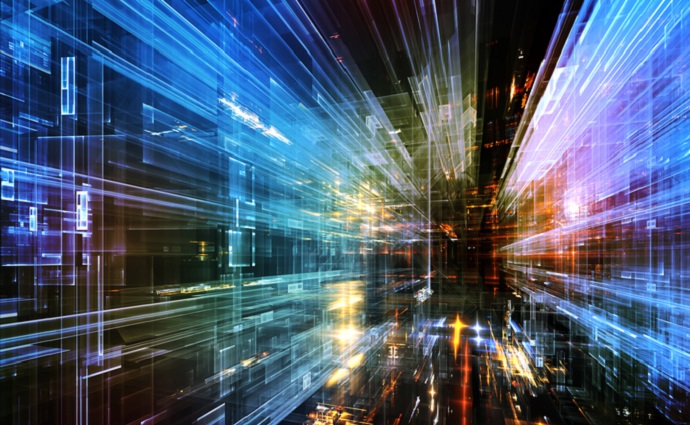 Source: Thinkstock
- The Department of Homeland Security's (DHS) United States Computer Emergency Readiness Team (US-CERT) recently posted updates on federal network cybersecurity measures, along with current steps being taken to strengthen infrastructure cybersecurity and national cybersecurity.
Citing the May 2017 Executive Order (EO) from the Trump Administration, US-CERT explained that there are four key fronts to focus on with ensuring stronger federal cybersecurity:
The EO secures the Federal networks that operate on behalf of the American people.
Collaboration with industry is encouraged in the EO, to protect critical infrastructure that maintains the American way of life.
The EO strengthens the deterrence posture of the US and builds international coalitions.
A focus is placed on building a stronger cybersecurity workforce, which is critical for the Nation's long term ability to strengthen its cyber protections and capabilities.
Currently, agencies are developing implementation plans for using the Framework for Improving Critical Infrastructure Cybersecurity, according to US-CERT.
"DHS established a mechanism to collect these metrics via the DHS CyberScope System," the update stated. "DHS coordinated and provided training sessions with OMB, federal agencies, and other stakeholders, including all CFO Act (Chief Financial Officers Act) and non-CFO Act agencies."
Internal needs and procurement plans are also being reviewed, as these steps will "determine how best to show preference in procurement for shared information technology (IT) services to the extent permitted by law, including email, cloud and cybersecurity services."
READ MORE: US-CERT Warns of Petya Ransomware, Microsoft Vulnerabilities
IT architecture information is being gathered, US-CERT said. This will help determine how technically feasible and cost effective it will be to transition agencies to consolidated network architectures. Additionally, agencies may start utilizing shared IT services, such as email, cloud, and cybersecurity services.
"DHS, Sector Specific Agencies, and other interagency partners are identifying current and prospective authorities and capabilities that agencies can use to support cybersecurity efforts of critical infrastructure entities and with stakeholders will discuss collaboration and how federal capabilities and authorities can best support specially designated critical infrastructure entities," the agency explained.
"On the policy front, DHS, in coordination with Commerce, is working on a market transparency report examining whether existing federal policies and practices are sufficient in promoting appropriate market transparency of cybersecurity risk management practices by critical infrastructure entities," US-CERT continued. "On the risk reduction front, Commerce and DHS are identifying and will promote actions to reduce the risks from distributed, automated attacks (i.e., botnets)."
Commerce will also host a workshop with NIST on "Enhancing Resilience of the Internet and Communications Ecosystem."
For cybersecurity of the nation, US-CERT said there are three focus areas:
The importance of international engagement with allies and other partners to achieve US government international cybersecurity priorities
The importance of ensuring the Nation has strategic options to deter adversaries and better protect the American people from cyber threats
Prioritizing workforce development to sustain and grow the US cybersecurity workforce
READ MORE: Recent Executive Order to Strengthen Federal Cybersecurity
"On the cyber workforce front, Federal Workforce Development subject matter experts from DHS, Commerce, DoD, the Department of Labor, the Department of Education, and the Office of Personnel Management are working on a joint assessment on how to support the growth and sustainment of the Nation's cybersecurity workforce," the agency explained.
US-CERT added that NIST is working on a Request for Information (RFI) for public comment on developing a stronger cybersecurity workforce. The public can submit comments following the RFI's release.
"Additionally, work is underway by ODNI, in consultation with other agencies, to review and report on workforce development efforts of potential foreign cyber peers to identify foreign workforce development practices likely to affect U.S. cybersecurity competitiveness."
Collaboration between agencies has previously been hailed as an important step in improving healthcare cybersecurity measures, along with stronger cybersecurity measures across the nation.
OCR's February Cyber Awareness newsletter explained that the government, private sector, and international network defense communities all need to work toward stronger collaboration and information sharing to combat healthcare cybersecurity threats.
READ MORE: Key Ransomware Prevention Measures in Recent Executive Order
OCR also cited US-CERT as a critical part of the National Cybersecurity and Communications Integration Center (NCCIC).
"US-CERT is in a unique position to inform covered entities and business associates about their cybersecurity efforts as well as benefit from information sharing when a covered entity or business associate experiences a cybersecurity incident," OCR said. "Covered entities should report to USCERT any suspicious activity, including cybersecurity incidents, cyber threat indicators and defensive measures, phishing incidents, malware, and software vulnerabilities."