Data Security Key Focus in HIMSS Healthcare Blockchain Group
Data security and application program interfaces are top features of healthcare blockchain, according to a HIMSS workgroup.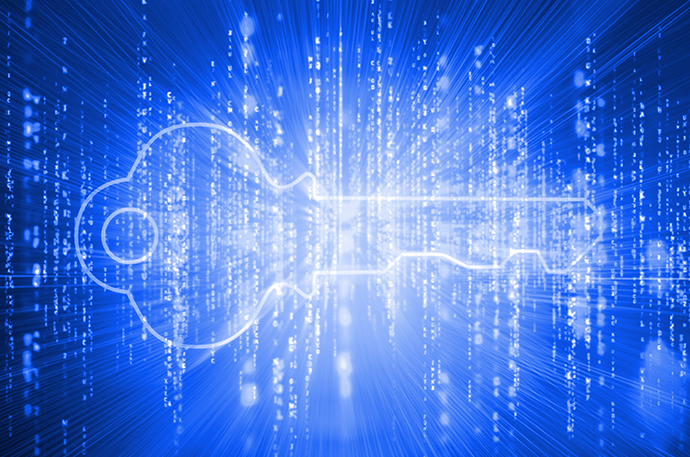 Source: Thinkstock
- Healthcare blockchain could greatly impact the industry, especially as it will help patients own and gather their own data. However, data security and other key areas cannot be overlooked, explained the HIMSS Blockchain Work Group.
The increased prevalence of application program interfaces (APIs) as a way to access data and healthcare data security are the top two focus areas for the Work Group, according to a HIMSS blog post.
"As our work group progresses in its work, we will be providing more insights on potential blockchain use cases, success stories from healthcare vendors in the field, and a forum for new ideas on how blockchain would work within healthcare," wrote the Work Group, which consists of payers, providers, vendors, and other interested parties.
It will also be important to review how current standards may evolve as blockchain increases in use, and work to better understand how blockchain can align to those standards or even improve them.
The Work Group also established teams that will hone in on the following:
Evaluating blockchain technology best practices
Reviewing the vendor landscape
Providing guidance to the HIMSS community on what types of healthcare challenges blockchain might impact.
READ MORE: Why Blockchain Technology Matters for Healthcare Security
The Work Group added that it will review what a blockchain network may look like in healthcare and what the overall blockchain company landscape looks like in the industry. Furthermore, it will see how blockchain works "within the existing health IT infrastructures that payers and health systems currently have in place."
Finally, the Work Group plans to review how blockchain may impact current organizational healthcare changes.
"How blockchain restructures the idea of a network signifies one of this technology's most powerful features," the blog post read. "The core tenets of blockchain technology — a decentralized and encrypted way of distributing, sharing, and storing information — is incredibly appealing in healthcare and changes how we use and get health data."
Blockchain technology is quickly becoming a hot topic in numerous industries, which has also led to "a surplus of options," the Work Group stressed. This can create confusion for healthcare organizations as they might not know what options are best for their operations and health IT infrastructure. It could also make entities wary of the startup options.
"It is the intent of the HIMSS Blockchain Work Group to explore these different vendors and approaches and to look at how blockchain startups are evolving," stated the Work Group. "No one player is the focus in the work group – due to the quickening pace of companies becoming 'blockchain-ready' – we want to highlight the general ideas and best practices that have begun to emerge."
READ MORE: Why Data Security is Critical with Healthcare Blockchain
Blockchain should be viewed as a complimentary strategy rather than an isolated technological solution, the blog post continued. It will not destroy past health IT accomplishments, but can be used to work numerous technologies, such as the cloud, the Internet of Things (IoT), and Artificial Intelligence (AI).
The Work Group added that blockchain technology can be integrated in the following areas:
Making distributed ledgers available in the cloud
Running distributed ledgers that incorporate smart contracts to analyze data patterns
Finding ways to enable healthcare "cryptocurrencies" on existing healthcare networks.
Overall, the Work Group aims to explore blockchain best practices and learn how it can be used to further enable healthcare.
"The greatest potential of blockchain may be its ability to empower patients to own and gather their own data," the Work Group said. "In many ways, the promise of blockchain lies outside the current way we think in health IT, serving as a direct challenge to siloed, centralized data approaches. However, it is important to understand that much of the change in healthcare comes from within and not driven by a change in technology."
An October 2017 Black Book survey also showed that more healthcare organizations are beginning to consider blockchain as a viable solution to aid in multiple ways, including interoperability and patient record sharing concerns.
READ MORE: Benefits, Challenges of Secure Healthcare Data Sharing
Ninety-eight percent of healthcare payers more than 500,000 members said they were actively considering or were in the process of deploying blockchain solutions.
Eighty-two percent of health insurance executives said they now have a working understanding of blockchain and nearly one-third of hospital leaders reported that they now understood blockchain.
"Actual breaches and cybersecurity events have boosted CIO readiness significantly as compared to last year's survey," Black Book Managing Partner Doug Brown said in a statement. "Executive blockchain education has shifted from Blockchain 101 to selecting the appropriate healthcare blockchain technology protocols."