Cybersecurity, Medical Device Security Key HIMSS16 Issues
HIMSS16 is in Las Vegas, and medical device security is one of the hot topics being covered in sessions.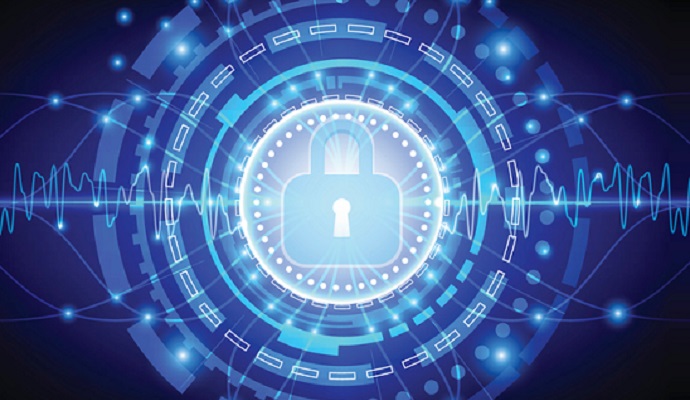 - The annual HIMSS conference is next week, and it will of course tackle the healthcare industry's hottest topics. With 2015 filled with large-scale healthcare data breaches, and the need for strong cybersecurity measures increasing more each day, healthcare privacy and security will once again be a key issue discussed at the conference.
Concerns over HIPAA compliance and understanding top data breach risks are always important areas to cover, but there are several other areas to watch as well.
HIMSS is taking place in Las Vegas this year, from February 29 to March 4, and the numerous presentations, keynotes, and workgroups will cover a variety of healthcare privacy and security issues, including cybersecurity, medical device security, mobile privacy and security issues, and data breach prevention.
HealthITSecurity.com will be reporting to you live from the City of Lights all week, gathering show highlights and keeping you up-to-date on announcements and educational sessions. Until then, here some sneak peeks at a few key offerings and sessions for those interested in healthcare privacy and security issues.
The Cybersecurity Symposium
READ MORE: HIMSS: Medical Device Security, Data Breaches Top Concerns
Taking place on Monday, February 29 from 8 a.m. to 4:30 p.m., the Cybersecurity Symposium hopes to help healthcare organizations change their approach to information security as the cyber threats out there continue to evolve.
Adam Greene, JD, MPH, and partner at Davis Wright Tremaine is one of the Symposium speakers, and will be discussing Cybersecurity and the Law. Attendees will learn how to properly identify the potential legal ramifications from a cyber attack and also discuss the pros and cons of applying the NIST Cybersecurity Framework to the healthcare industry.
The connection between cybersecurity and biomedical devices is another session taking place during the Symposium. In Biomedical Devices - Could Lack of Security Harm Patients?, Stephen Grimes, FHIMSS, FAIMBE, FACCE, will discuss guidance and tools appropriate for addressing medical device security.
Reasons why data on microprocessor-based medical devices can potentially be more vulnerable, will also be discussed, along with how that data can be more difficult to secure than data found on most IT equipment.
Cybersecurity Command Center
READ MORE: Understanding Medical Device Security in Healthcare Today
Attendees can once again swing through the Cybersecurity Command Center to see how the evolving cyber threat landscape continues to affect healthcare.
Try your hand at the HIMSS "Test your Cyber IQ" quiz or even the "Find the Cyber Threat" Challenge" to see if you can figure out potential attack areas.
There are over 28 different educational sessions taking place in the Command Center this year, touching on areas such as protecting against insider threats, medical device security, and endpoint security for protecting PHI.
As the 2015 HIMSS Cybersecurity Survey showed, two-thirds of respondents had experienced a significant security incident, and 87 percent of survey respondents reported that their information security had increased as a business priority at their organizations over the past year.
Be sure to stop by the Command Center and stay current on the latest tips, trends, and threats!
READ MORE: HIMSS Calls for Secure Data Exchange, HHS Cybersecurity Role
Educational sessions hit on cybersecurity, medical device security
Whether attendees want to learn about how to best defend against ever-evolving cybersecurity threats or how to securely implement mobile options, there are a variety of educational sessions to choose from.
For example, learn how to implement Practical Cyber Threat-Based Defense for Healthcare Networks. National Health Information Sharing and Analysis Center (NH-ISAC) Executive Director Denise Anderson and Julie Connolly, CISSP, Manager Info Security/Site Security at the MITRE Corporation will lead the discussion. The duo will break down the current cybersecurity threats, how a "threat-based" approach differs from a "traditional" defense, and why it is more effective.
Food and Drug Administration (FDA) Director of Emergency Preparedness/Operations & Medical Countermeasures (EMCM) Suzanne Schwartz, MD, MBA will also discuss how to best manage medical device cybersecurity. Along with Margie Zuk, MS, Senior Principal Cybersecurity Engineer at The MITRE Corporation, Schwartz will explain current gaps in medical device cybersecurity and how to approach them, as well as how the FDA fits into the picture.
Attendees could also learn about how predictive analytics can be used to reduce data breach risks from UPMC Vice President, Privacy & Information Security & Associate Counsel John Houston, Esq. and FairWarning CEO and Founder Kurt Long. The duo will explain how to leverage predictive analytics and the best approach to creating a multi-layered privacy and security program. Additionally, they will break down the latest privacy and security challenges in healthcare and how organizations can work to overcome them.
Even if these specific sessions aren't exactly what you're looking for, there are many other topics to be discussed next week at HIMSS16. Stay tuned to HealthITSecurity.com for the latest healthcare privacy and security news coverage taking place in Las Vegas!