Cloud Adoption Slows from Lagging Cybersecurity Skills
An Intel report showed that while the majority of organizations utilize cloud services, cloud adoption has slowed due to a lack of cybersecurity skills.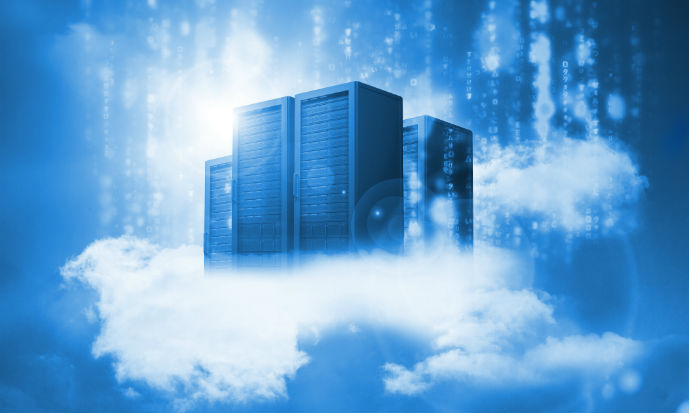 Source: Thinkstock
- Utilizing cloud computing options is quickly becoming more attractive to numerous industries, including healthcare. However, a recent survey indicates that the number of individuals with the necessary cybersecurity skills is not keeping pace and has slowed down the cloud adoption rate.
The majority of surveyed organizations – 93 percent – use some form of cloud services, according to the Building Trust in a Cloudy Sky report from Intel Security. Even so, the average number of utilized cloud services in an organization dropped from 43 in 2015 to 29 in 2016.
Furthermore, 49 percent of professionals surveyed said that they had slowed their cloud adoption due to a lack of cybersecurity skills.
For the report, Intel interviewed over 2,000 IT professionals who were senior technical decision-makers from small, medium and large organizations.
Shadow IT is also an increasing cloud security concern, the report showed. Forty percent of cloud services are now commissioned without the IT department, likely driven by the slower IT adoption or from cloud computing becoming a more acceptable option.
However, this could also pose a problem for cloud security. Sixty-five percent of respondents said that this practice is interfering with their ability to keep the cloud safe and secure.
"Despite the majority belief that Shadow IT is putting the organization at risk, security technologies such as data loss prevention (DLP), encryption, and cloud access security brokers (CASBs) remain underutilized," the report's authors explained. "Integrating these tools with an existing security system increases visibility, enables discovery of shadow services, and provides options for automatic protection of sensitive data at rest and in motion throughout any type of environment."
In terms of cybersecurity issues, the report found that over half of those surveyed – 52 percent – said that they have tracked a malware infection to a SaaS application.
Even with increased potential for a cyber attack, respondents still showed a continued trust and perception of public cloud services. Specifically, Those who trust public clouds outnumber those who distrust public clouds by more than two to one.
Sixty-two percent of respondents also said that personal customer information is the most likely type of data to be stored in public clouds.
More companies are also moving from a private only cloud computing option to a hybrid cloud option. In 2015, 51 percent of organizations utilized private-only cloud, while 19 percent were using a hybrid option.
In 2016, 24 percent utilized private-only cloud and 57 percent reported that they used a hybrid cloud option.
"This move to a hybrid private/public cloud architecture requires the data center to evolve to a highly virtualized, cloud-based infrastructure," the report authors explained in a statement.
Furthermore, 52 percent of an organization's data center servers are virtualized, according to the survey. The majority of those interviewed added that they expect to have the conversion to a fully software-defined data center completed within 2 years.
"The movement of sensitive data to the public cloud may attract cybercriminals," stated the executive summary. "Attackers will look for the easiest targets, regardless of where they are located. Integrated or unified security solutions are a strong defense against these threats, giving security operations visibility across all of the services the organization is using and what data sets are permitted to traverse them."
Healthcare cloud adoption is also increasing, but cloud security concerns are also common. Toward the end of 2016, Gartner reported that the intense healthcare regulatory requirements are one of the key drivers of cloud service providers (CSPs) looking toward healthcare cloud security and risk standardization.
Cloud will also continue to play an important role for healthcare, Gartner found. As healthcare providers' infrastructure, system, and support requirements continue to grow, they will be further pushed toward a hybrid IT environment.
"The days of the cloud or remotely hosted systems being seen as a threat to enterprise IT are over," the researchers wrote. "Today, the cloud is being seen as an extension to enterprise IT, but with some barriers still in place like the aforementioned security and compliance concerns."