Choosing a Healthcare Cybersecurity Vendor and Solution
As the healthcare cybersecurity landscape continues to evolve, covered entities can benefit from reviewing the top vendors and their various solutions for security.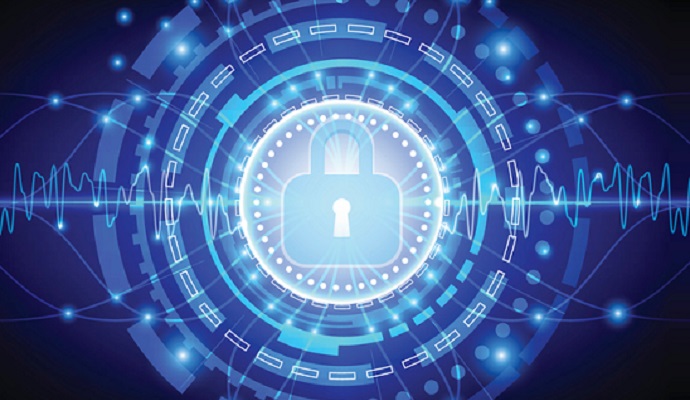 - While the ever-evolving technological tools in healthcare mean that covered entities and their business associates can benefit in how they provide quality care and communicate with one another, it also means that there is an increasingly high risk of healthcare cybersecurity attacks.
Healthcare organizations of all sizes need to ensure that they are not only regularly reviewing policies and procedures when it comes to data security, but also that they are implementing the right cybersecurity tools to keep information secure.
Research published late 2015 showed that the healthcare cybersecurity market is expected to grow to $10.85 million by 2022.
Healthcare ransomware attacks are growing in prominence, and are just the latest type of cybersecurity concern for healthcare organizations. Healthcare is particularly vulnerable in this area, which is likely why there have been more cases of ransomware in the industry.
Covered entities should take the time to review the available healthcare cybersecurity options, and pick the necessary tools for their daily operations.
READ MORE: 26% of Orgs Would Pay Ransomware After Healthcare Cyberattack
HealthITSecurity.com reviewed some of the top healthcare cybersecurity companies, to help demonstrate that there is a plethora of choices. Organizations need to conduct thorough research and implement solutions best suited for their regular routines.
Booz Allen Hamilton
Booz Allen Hamilton has a Commercial Cyber team that healthcare organizations could potentially benefit from, as it works to create tailored cybersecurity options that can anticipate attacks. Booz Allen states its approach to cybersecurity also includes identifying the external risks, quickly responding to identify, triage, respond, and learn from cyber incidents. From there, they assist organizations in detection and the recovery process, so normal operations can be restored quickly and efficiently.
CSC
Headquartered in Virginia, CSC offers end-to-end solutions that can adapt along with healthcare organizations as they evolve and as the current cybersecurity threats change. With a Business Continuity Management Program and strategic consulting services, CSC promises to keep organizations current on the latest technology deployment and any legal or regulatory mandates. Furthermore, CSC offers IT security assessments and assistance in securing cloud computing options, mobile, big data, and analytics.
READ MORE: US Reports North Korea Caused WannaCry Ransomware Attack
Cisco
Cisco has numerous options in its approach to cybersecurity as well, offering tools in access control and policy, firewalls, email security, next-generation intrusion prevention systems, malware protection, and more. Healthcare organizations looking to create a security strategy for risk and compliance, or control access to and segment their network may also benefit through Cisco. It also has specific services for connected healthcare organizations, so a digital platform can be created in a secure way.
FireEye
FireEye has an approach to threat intelligence designed to combat advanced persistent threats (APTs). Whether a healthcare organization needs protection for mobile attacks, endpoint threats, network attacks, email threats, or even malware in data centers or file servers, FireEye might have an applicable option. Moreover, it offers analytic tools to help identify potential threats and improve an organization's response in real time. There is also a forensics aspect to further improve incident response.
IBM
READ MORE: Healthcare Ransomware Attacks Contribute to 2017 Top Data Breaches
Headquartered in New York, IMB can assist healthcare organizations in crafting comprehensive and long lasting cybersecurity solutions to protect web applications, data, and processes. Along with stopping advanced threats, protecting critical assets, and safeguarding cloud and mobile solutions, IBM also offers facilities the ability to unite security silos. This can not only reduce complexity in the security program, but also help lower costs. IBM also offers threat sharing, so organizations can research the latest global security threats.
Kaspersky
Kaspersky offers an industrial cybersecurity solution for organizations, which includes flexibility options so it can be perfectly tailored to each enterprise's specific needs. This includes security options for desktops, laptops, and file servers. With file servers, there are also control tools, data encryption, and mobile security. Kaspersky also offers protections for mail servers, collaboration servers, virtual environments, and web gateway traffic.
Lockheed Martin
Lockheed Martin underlines the importance of ensuring that an organization's technology, employees, and business processes are properly aligned in order to create a proactive approach to cybersecurity issues. Lockheed's services include options for threat protection, threat monitoring, and managed IT support. Furthermore, there are tools for insider threat detection, industrial control systems management, and direction on how to turn incident response into incident prevention.
MacAfee
Part of Intel Security, MacAfee highlights why organizations should focus on cybersecurity awareness in their network assets, data, and activity. It's necessary to index sensitive data stored on networks, and then be able mine the data. This helps organizations understand how it is used, who owns it, and where it has proliferated. Database security, network security, risk and compliance monitoring, and security information and event management also all fall under the MacAfee cybersecurity umbrella.
Northrop Grumman
With corporate offices in Virginia, Northrop Grumman specializes in creating cybersecurity measures for identity management, situational awareness, modeling and simulation, cloud security, and supply chain. An active cybersecurity defense includes the necessary tools to disrupt, mitigate and neutralize cyberattacks and vulnerabilities. Northrop Grumman also offers guidance in creating situational awareness, creating contingency plans, and working through targeted networks unimpeded. This can help prepare the operational environment.
Palo Alto Networks
With a healthcare-specific platform for next-generation cybersecurity needs, Palo Alto offers protections for network perimeters, data centers, endpoints – including medical devices, mobile devices, and cloud computing options. Furthermore, Palo Alto has a security platform designed to keep patient data security, prioritize patient safety, and to help organizations maintain regulatory compliance. Palo Alto also offers options in threat detection, firewall, anti-malware, and sandboxing. Cybersecurity protections are available for physical platforms and virtual machines.
Symantec
Symantec offers organizations tools in advanced threat monitoring, cyber readiness, and incident response. Moreover, enterprises can receive advanced analysis of attacks, as well as the motivations and techniques of threat actors. Employees must also be ready in cybersecurity measures, and Symantec has tools to create a roles-based approach to security education and simulation exercises. CISOs can also learn how cyber insurance could potentially benefit their organization.
Trend Micro
Trend Micro has tools to help organizations learn how to detect, analyze, and prevent breaches and targeted attacks. Specifically, Trend Micro offers an intrusion prevention system, detection of network anomalies, custom sandboxed analysis, network threat sharing, and identification of and protection against network centric vulnerabilities. Trend Micro also utilizes ATP measures, security management tools, and weekly updates to help address known vulnerabilities.