Blockchain Vendors Team with MDW on Medical Imaging Security
Announced Monday at HIMSS19, Medical Diagnostic Web will build a new platform with Bitfury and Longenesis to maintain, share, and secure medical imaging.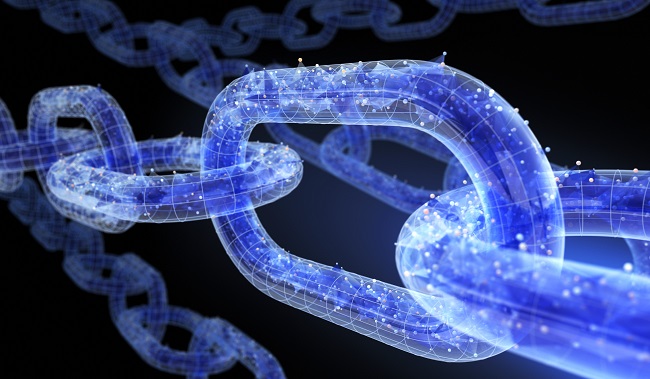 - Radiology blockchain marketplace Medical Diagnostic Web is partnering with two blockchain vendors, Bitfury and Longenesis, to build a new platform designed to maintain, share, and secure medical imaging data, the companies announced at HIMSS19 on Monday.
The goal is to create a blockchain-based medical imaging ecosystem able to securely share medical images and patient data, including CT scans and X-rays. Officials said the platform will be one of the first to connect all medical imaging stakeholders for image interpretation.
The platform will also allow radiologists to contract with imaging facilities.
According to officials, the platform will be build using Bitfury's Exonum private blockchain framework to bolster medical information security. Using anchoring technology, transactions will be validated by nodes installed at a wide range of respected sites "to increase trust in recorded transactions."
Through the use of technology from Longenesis, a startup that blends blockchain and AI technologies around data management, the platform will secure medical data and ensure recorded transparency with blockchain, while making sure data is only accessible by authorized parties.
The platform will be compliant with HIPAA and GDPR's 'right to forget' mandate. It will also boast data anonymization, advanced encryption, and authentication of user permissions using MDW's existing blockchain audit trails and tamper-proof patient records data, to ensure safe, transparent data exchange, improve care quality, efficiency and interoperability.
The hope is that the new platform will help solve issues with medical imaging access and delivery, while bolstering communication and integration across the care continuum.
"Our new hybrid private/public blockchain will provide the best of both worlds – a transparent and flexible yet protected and secure environment for medical data," Michael Averbach, MDW CEO said in a statement. "We believe that together our advanced technologies will pave the way for a new quality standard in healthcare blockchain. "
"Blockchain technology can strengthen patient data security by providing a tamper-proof record of patient history while simultaneously providing an avenue for doctors to more easily share information," Valery Vavilov, Bitfury CEO said in a statement. "The digitization of trust that blockchain offers, paired with the medical potential of AI algorithms, has the ability to revitalize medical systems all over the world."
Healthcare has been looking to blockchain technology to bolster some of the biggest challenges for the sector. While it's no silver bullet, some security leaders have noted the ledger technology could help with secure data exchange.