ALYN Hospital Employs Ericom Shield to Bolster Healthcare Data Security
Israel's ALYN Hospital recently turned to Ericom Shield to bolster its healthcare data security, particularly for its web-based communication.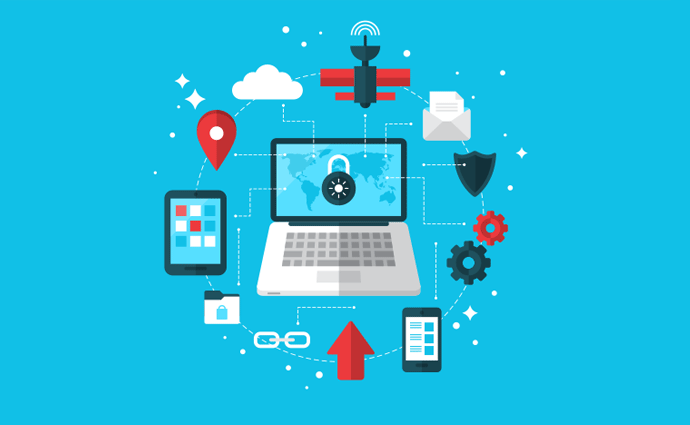 Source: Thinkstock
- Israel's ALYN Hospital recently turned to Ericom Shield to bolster its healthcare data security, particularly for its web-based communication.
ALYN is an Israeli hospital for rehabilitation of children with physical, respiratory, and developmental disabilities.
The hospital relies heavily on web-based communication as a resource for patients and staff across a wide geographical area.
"Our therapists use the web all the time, for communication with colleagues and doctors in the community. They use the web to search for materials about diseases. We also communicate with patients and families through the web. There are plenty of areas where therapists and staff use the web," ALYN Hospital Director of IT Uri Inbar told HealthITSecurity.com.
Inbar explained that ALYN is the only Israeli rehabilitation hospital for children, so web-based communication is an important aspect of treatment, particularly when it comes to communicating with families.
To protect its web-based communications network, ALYN deployed the Ericom Shield for Secure Browsing product, which reduces the risk of malware infiltrating endpoints and networks from the web. Shield executes browser sessions in a container outside of the network, and the container is destroyed after use.
Partnering with Ericom has enabled ALYN's physicians, therapists, and administrative staff to browse the web safely and download external files securely. Additionally, the Shield product uses clientless installation and centralized policy-based management.
Inbar said that his hospital wanted to address two security problems. "The first one is that the web is becoming more and more dangerous. We are aware of that and get frequent notices from our CERT and from the Ministry of Health about the ever-growing malware distribution and the many zero-day vulnerabilities being discovered every day," he related.
"We found ourselves chasing our tails patching, repatching, and repatching our systems. With Shield we feel much safer and much less worried because we know that when someone surfs the web from our internal network, we're protected," Inbar observed.
"The second reason is that when someone downloads a file, it is sanitized automatically. Using Shield, we can also have tight control over who is able to upload files onto the web. When we think of security, it is not only avoiding incoming malware, but also limiting data leakage."
Before ALYN deployed Shield, it prohibited users from accessing certain sites, such as online storage sites Google Drive and Dropbox, because they could be used as tunnels for malware or users could upload sensitive information to the public cloud.
"Having Shield has allowed us to open up these URL categories to be accessible by the users because we have very good control over how people upload and download data," he said.
Israel has healthcare security and privacy rules based on ISO standards, which are like the HIPAA rules in the United States, Inbar said. Shield helps with compliance with these rules.
Ransomware has been particularly devastating in the healthcare industry. In fact, it accounts for 85 percent of the malware in healthcare, according to Verizon's 2018 Data Breach Investigations Report (DBIR).
DBIR recommended that the healthcare industry institute full disk encryption to protect sensitive healthcare information on devices and put in place policies and procedures to monitor access to protected health information (PHI).
Ransomware can infect systems in two ways: through a malicious website or through a phishing email.
Inbar said that Ericom Shield enables his hospital to stop ransomware distributed through malicious websites. "Since you surf the web from a remote machine within a temporary container, the worst case is that the ransomware could infect the remote container, but this disappears when the container disappears. So, it doesn't get through to the internal network."
In terms of ransomware distributed through phishing emails, ALYN uses another system that sanitizes incoming email and attachments. "So, we are protected on both channels from malware," he said.
Inbar admitted that users initially complained about the slowness with video downloads in an earlier version of the Shield product. But the most recent version fixed that problem, so that the videos run smoothly now, he added.
"We sleep much better at night with the Shield product installed," he concluded.