3 Ways All-Flash Could Benefit Your Healthcare Data Security
Deploying all-flash could have a significant effect on organizations' healthcare data security, such as improving backup and recovery methods.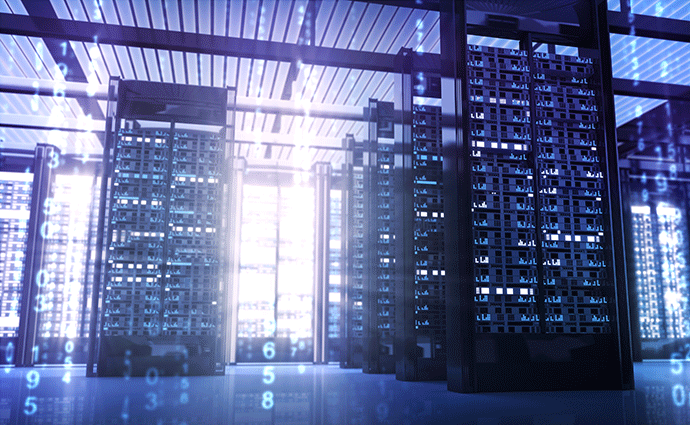 Source: Thinkstock
- Working with healthcare data security over the past couple of years has been really interesting. First of all, we're seeing a bit of a redesign happening around efficiency, user optimization, and improved systems that are capable of delivering really cool patient services.
We're seeing more happen on the edge and with the WAN. We're also seeing quite a bit happen within the data center itself.
I've been working on several healthcare projects where organizations are specifically aiming at improving the operations and efficiency of their entire data center. One of those really cool ways at improvement has been the deployment of all-flash systems. Honestly, it's been one of the hottest newer technologies being integrated into the healthcare ecosystem. And, for good reason.
Gartner recently predicted that by 2021, 50 percent of data centers will use SSAs for high-performance computing and big data workloads, up from less than 10 percent today.
Furthermore, IDC sees all-flash technologies being adopted with even more use-cases.
READ MORE: Improving Efficiency with Healthcare Data Center Infrastructure
"Advancements in SSD technology and lower price points are driving broader SSD adoption and are making SSDs a ubiquitous storage technology," said Solid State Drives and Enabling Technologies Research Vice President Jeff Janukowicz. "SSD adoption in the client PC and in the enterprise datacenter market continues to increase, which will drive SSD unit shipments to grow at a 2015–2020 CAGR of 16.9 percent."
Look, there are a lot of good reasons to deploy all-flash and SSD technologies. However, I really want to focus on three big points that have been fueling projects across the country.
The removal of legacy systems
This is a big initiative. By delivering all-flash systems we're using less space, less power and cooling, and even simplifying rack management. I've had the chance to work on a number of parallel deployments where we set up all-flash arrays side-by-side with legacy storage technologies, work on the migration, and remove racks upon racks of no longer necessary spinning disks. These types of initiatives are closely coupled with the resurgence behind VDI, working with virtual applications, and creating more capabilities with the cloud. Looking ahead, the vast majority of critical enterprise applications will be moving to all-flash. In the healthcare world, this gives you the chance to remove legacy components and adopt new, digital-ready, workloads and initiatives.
Faster backup, recovery, resiliency, and snapshotting capabilities
Very recently, I had a customer completely recover from a ransomware attack because they had an all-flash array in their environment. Because of the speed, they were able to do snapshots every 15 minutes. And, because it was a new array, it had encryption enabled for data at rest and in motion. So, they got hit, lost about 4 minutes of data (none of if PHI), were able to close the security hole, and very quickly recover. The admin didn't even break a sweat. Simply put, all-flash systems give you more capabilities around data management and service delivery. It's not just about speed, but what you can do with it. When you see the big picture around all-flash arrays and how it impacts healthcare systems, you'll quickly realize that it's much more than just a storage array. These technologies can become a part of your security and recovery plan as needed.
Greater levels of multi-tenancy, performance, and service delivery
Competition in today's healthcare world continues to heat up. There's a saying these days: "You're either being acquired or doing the acquiring." That said, the speed at which you can deliver new capabilities can create very powerful competitive advantages. All-flash systems help healthcare organizations create environments with greater density, improved performance, and more options around service delivery. Your ability to automate the provisioning of storage also increases. So, as you grow your organization, you'll need to find ways to add new offices, users, and services. When you couple all-flash systems with leading converged infrastructure systems, you basically create a healthcare ecosystem capable of one-touch provisioning. This can create some very cool competitive advantages.
READ MORE: 3 Key Steps for Stronger Data Security in Healthcare
All-flash systems are helping healthcare organizations push into a digital future. Patients and the services they rely upon are becoming a lot more interconnected. In fact, so many services can now be leveraging from the cloud and online.
I know I'm a big user of online healthcare services; and I love it. The big part here is that this is an evolutionary step. We're removing legacy spinning disk components and helping healthcare data centers operate much more efficiently.
The other cool part is that trying out and testing these systems has become much easier. I'm seeing proof of concepts (PoCs) being done where the array arrives, gets plugged in, and never comes out again.
If you're in the healthcare world and are ready to go from a nice, fast-paced walk, to a full-on sprint – start looking at all-flash arrays. At the very least, start planning a pilot or PoC project, it's easy to get started and you'll start seeing benefits pretty quickly.